Panatella Dental:

Caring for Calgary's Northwest
At Panatella Dental, we are proud to call NW Calgary home, which is why we believe in treating all of our patients like family. Our team of dedicated dental health care providers are available to you six days a week, including evenings, early mornings and Saturdays. We invite you to visit us today and find out what we can do for you.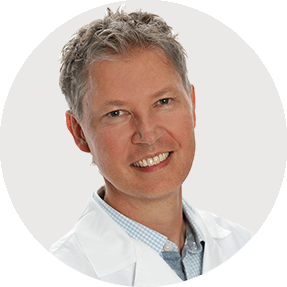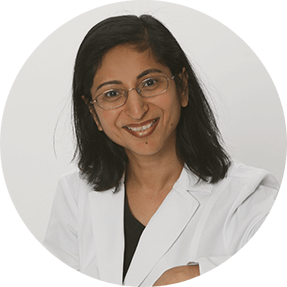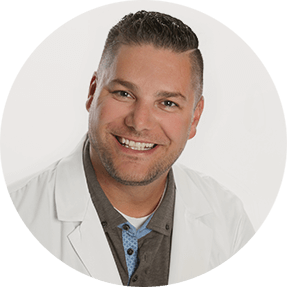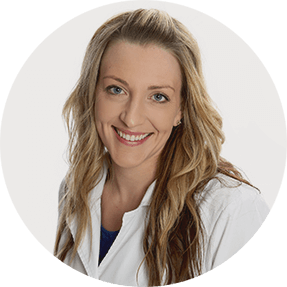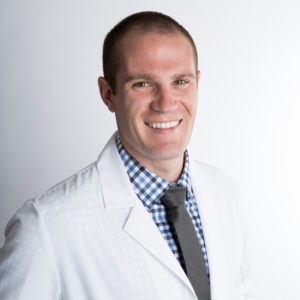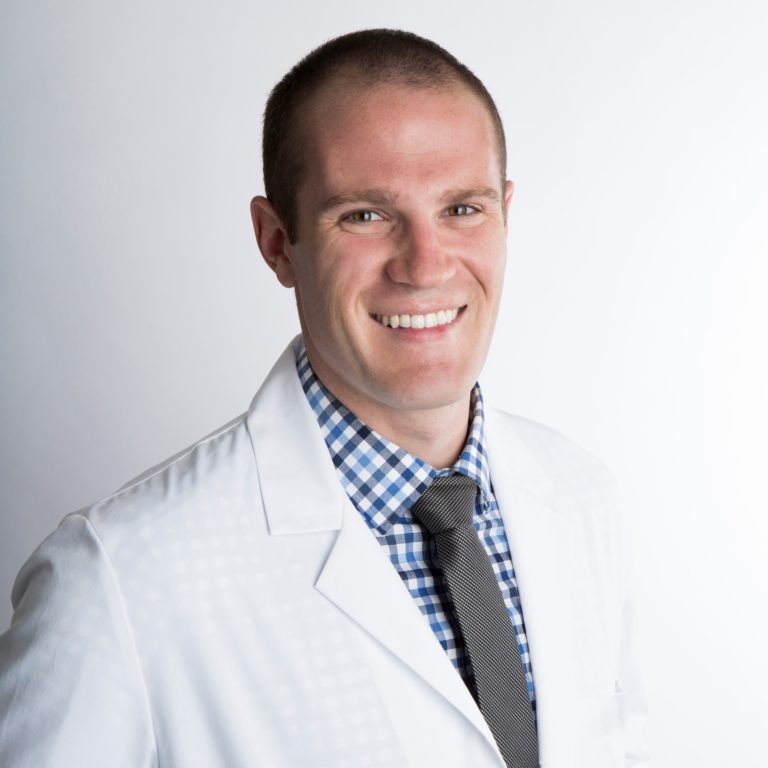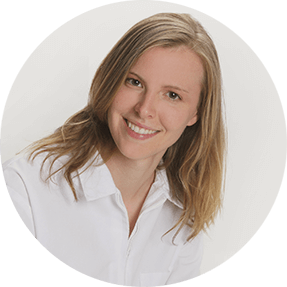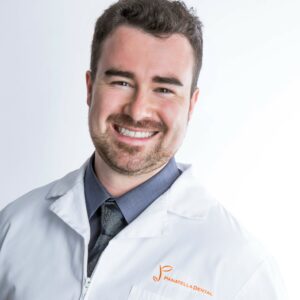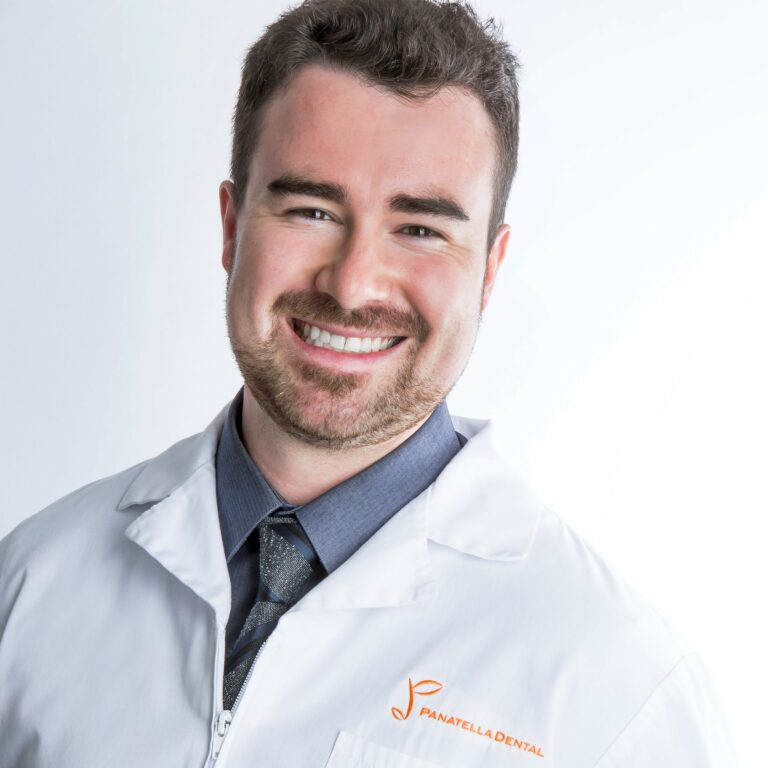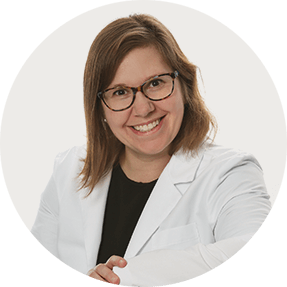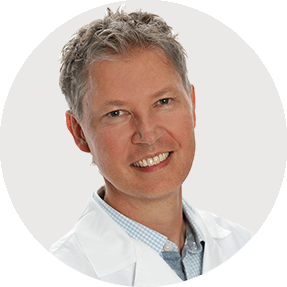 Dr. Joel Thurmeier
D.M.D., B.Sc.
Dentist
A 2000 graduate of University of Saskatchewan's College of Dentistry, Dr. Thurmeier has dedicated his career to helping his patients understand and choose the best treatment options for their individual needs. Joel loves to travel with his wife and three children, he would love an adventure in Japan! Dr. Thurmeier's favourite sport is hockey, but who knew this modest, analytical dentist loved listening to alternative rock, rap & lounge music! Fun fact, Joel has never eaten a filet o' fish.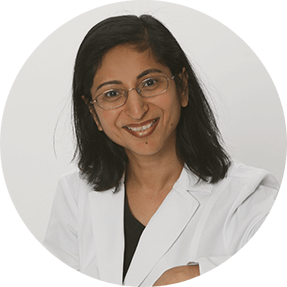 Dentist
Dr. Bhalla graduated with her Degree in Dentistry from the University of British Columbia in 2002. Since then, she has practiced general family dentistry in both Edmonton and Calgary. Achala is a simple, positive, spiritual woman who is learning to play guitar! Stranded on an island Dr. Bhalla would have with her a good pair of walking shoes, a knife, something warm….a notebook to make herself 'to-do lists!'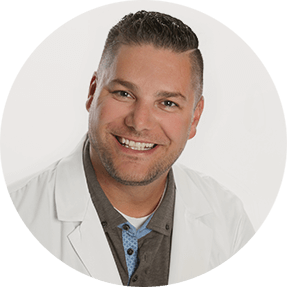 Dr. Preston Adams
D.M.D., B.Sc.
Dentist
Born and raised in Calgary, Dr. Adams graduated with a B.Sc. from Brigham Young University, as well as a Doctor of Dental Medicine degree from Midwestern University in 2014 and started at Panatella right after. Preston always wanted to be a dentist – it was either that or a rock star. Preston is a father of 5 beautiful children, 3 boys & 2 girls, when he isn't spending quality time with his family you can find him watching re-runs of his favourite show – Game of Thrones. Fluent in Spanish, Preston would love to travel to South America, however should he find himself stranded on an island he would want 3 things with him….his wife, a knife and of course fire!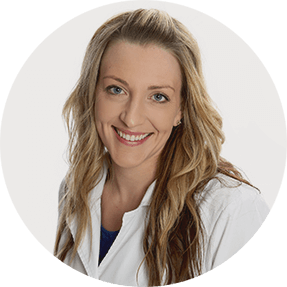 Dr. Manon Foidart
D.M.D., B.Sc.
Dentist
Manon started her dental career as a hygienist, practicing for 3 years at a clinic in Morden, Manitoba before returning to school to become a dentist. Dr. Foidart graduated from the University of Manitoba in 2015 with a Bachelor of Science in Dentistry. If Manon is not spending her time learning how to fly, hiking, swimming or traveling to watch her husband race motocross, you will find her behind the lens of a camera.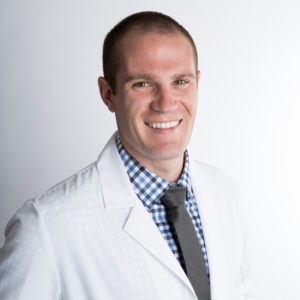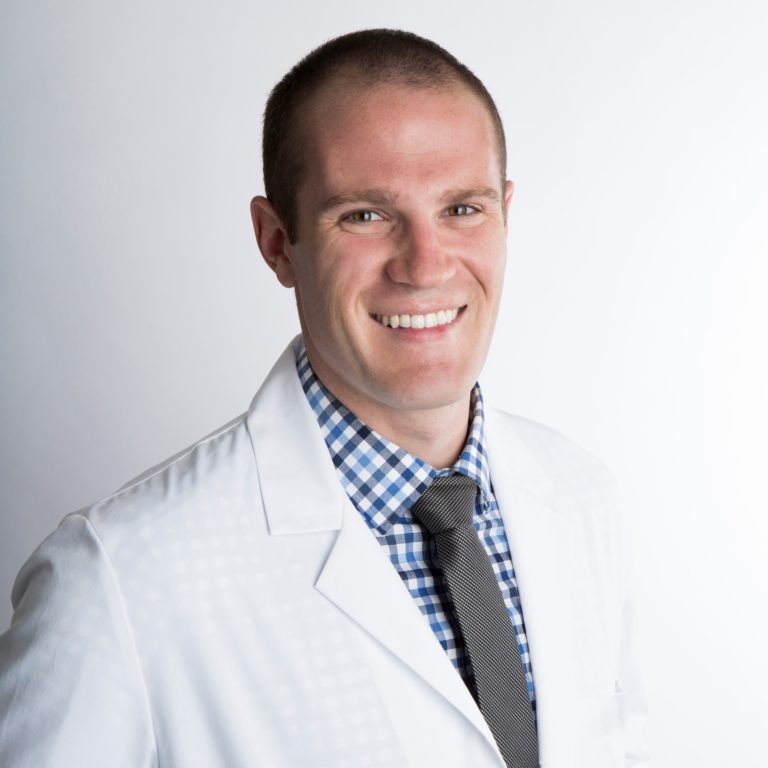 Dentist
Dr. Brayden Adair graduated from the University of Manitoba in 2018. Brayden loves a good game of tennis, he even had the pleasure of meeting Roger Federer! Brayden would jump at the opportunity to go to Wimbledon as it is top of his bucket list. In his spare time, he enjoys quality time at the lake, a good hike and playing basketball.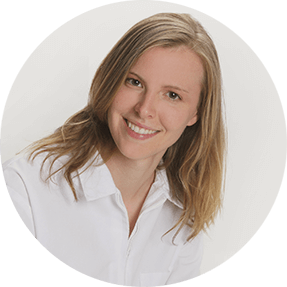 Dr. Allison Skrenes
D.M.D., BHSc.
Dentist
Dr. Allison Skrenes graduated with a Doctor of Dental Medicine degree from the University of British Columbia in 2011, joining Panatella Dental that same year. Allison is a quirky, fun-loving compassionate individual who enjoys Indie Electronic music, her first concert was Great Big Sea! Aside from enjoying hiking and reading anything she can get her hands on, Allison would love to travel to every continent, swim with the dolphins and one day ride an elephant!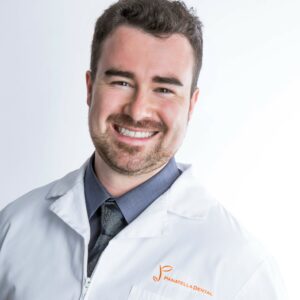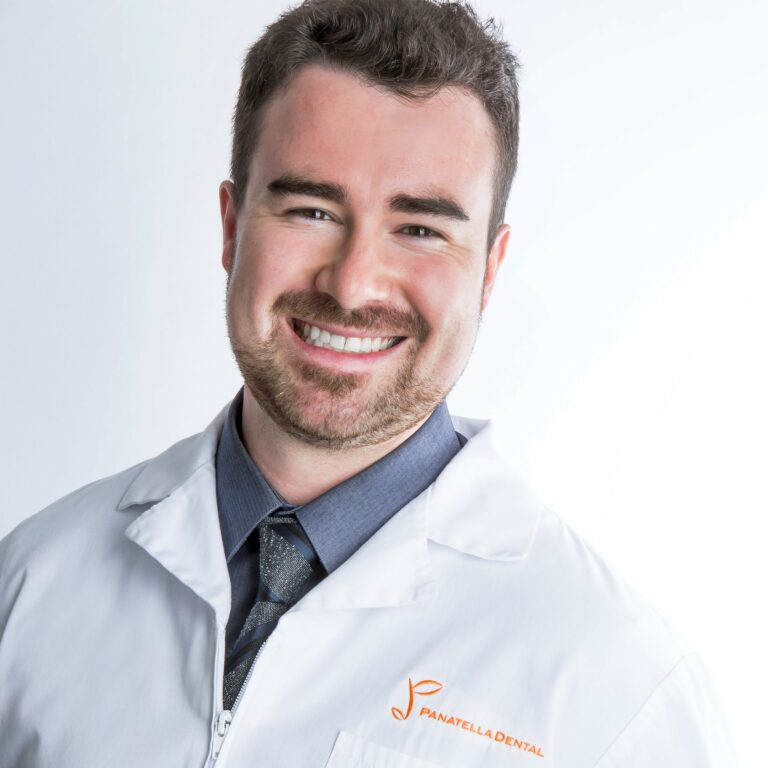 Dr. Breton Trask
D.M.D, B.Sc
Dentist
Dr. Breton Trask graduated from the University of British Columbia's DMD Program. Originally from Invermere BC, Breton is not new to Calgary. Having had the opportunity in high school to leave home and attend the National Sport Academy to play hockey. Who knew that during his stay in Calgary he would end up crowd surfing during a Finger Eleven concert at the Calgary Stampede! Breton enjoys spending quality time in the great outdoors, if he isn't hiking Mount Assiniboine, biking or skiing you will find him deep into a good game of golf, and hopes one day that would be at Augusta - one can dream!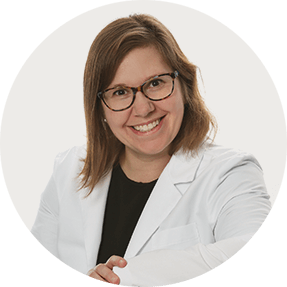 Dr. Nicole Adams
D.M.D., B.Sc., B.A.
Dentist
A 2009 graduate of the University of Saskatchewan College of Dentistry, Dr. Nicole Adams focuses on providing quality dental work in a comfortable and caring environment. Nicole is best described as loyal, reserved & conscientious, she does have a love for 90's / 2000's alternative & folk rock music! Dr. Adams would love to try indoor skydiving, take a sailing trip & learn to knit a sweater!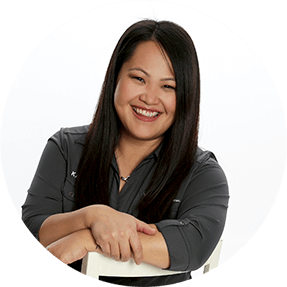 Hygienist
Karen has been with Panatella Dental since it opened in 2010, and has worked with Dr. Thurmeier since 2005. Karen is happily married with 2 beautiful daughters. If Karen isn't watching or playing volleyball, you may find her nestled in watching a great documentary working on her latest knitting creation! Karen would love to learn about her heritage, travel to Japan and become a regular blood donor! One thing about Karen….you will never find her without her lip balm!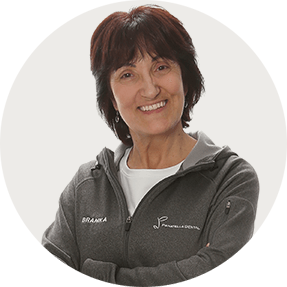 Hygienist
Branka finished her dental hygiene training at the University of Manitoba in 2004. She is a loyal, hardworking, honest and one of the sweetest people you will meet. She enjoys spending her time with her two sons, Nick and Jack. Branka cannot live without her phone, what would we find her doing stranded on an island…why she would be enjoying peanut butter, chocolate & bananas!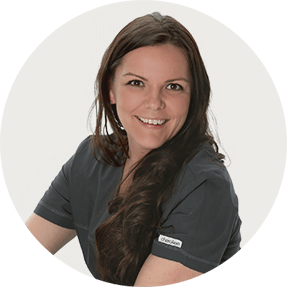 Hygienist
Tanya started in the dental field as a Dental Assistant, obtaining her certification from Columbia College in 2006. After spending some time as a Dental Assistant, Tanya chose to return to school to become a Dental Hygienist. After graduating from Toronto College of Dental Hygiene in 2010, she returned to Western Canada. Tanya is an avid country music listener, who would have guessed that her first concert was none other than Snoop Dog!! Tanya's biggest fear is a snake, and if she could choose a superpower she would be invisible.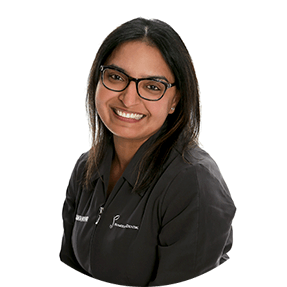 Hygienist
Ramanvir moved to Canada from India in 2006 and pursued her ambition of becoming a Registered Dental Hygienist. She graduated from Canadian Business College in Toronto in 2009 and joined the Panatella Team in 2010. In high school, Ramanvir was a champion swimmer in the women's division. On Ramanvir's bucket list would be to take a cruise, travel to Switzerland & she would love to learn how to scrapbook!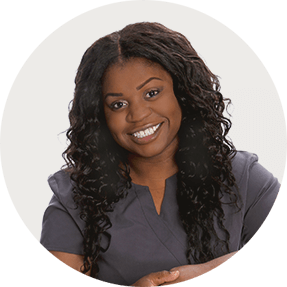 Hygienist
Kadian is a former Dental Assistant and received her diploma in Dental Hygiene from The Ontario Dental Education Institute in 2014. This empathetic, easy-going, independent gal's first love is her son! She enjoys spending quality time at the soccer field watching her son play! Kadian's first concert was Nicki Minaj, no wonder she loves pop and r&b music! She wouldn't find herself stranded on an island without match sticks, a bag of potatoes and a big machete!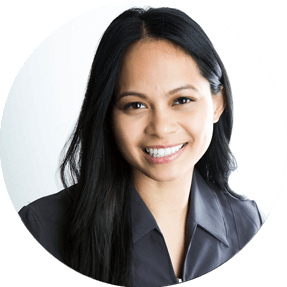 Hygienist
Jasmine was born and raised in Winnipeg, Manitoba. She studied Hygiene in Toronto and graduated in 2018. She started her career in Fort McMurray, and joined Panatella Dental in 2019. Jasmine is a kind, positive & selfless individual, she has a passion for learning. When Jasmine was little she wanted to be a Fashion Designer.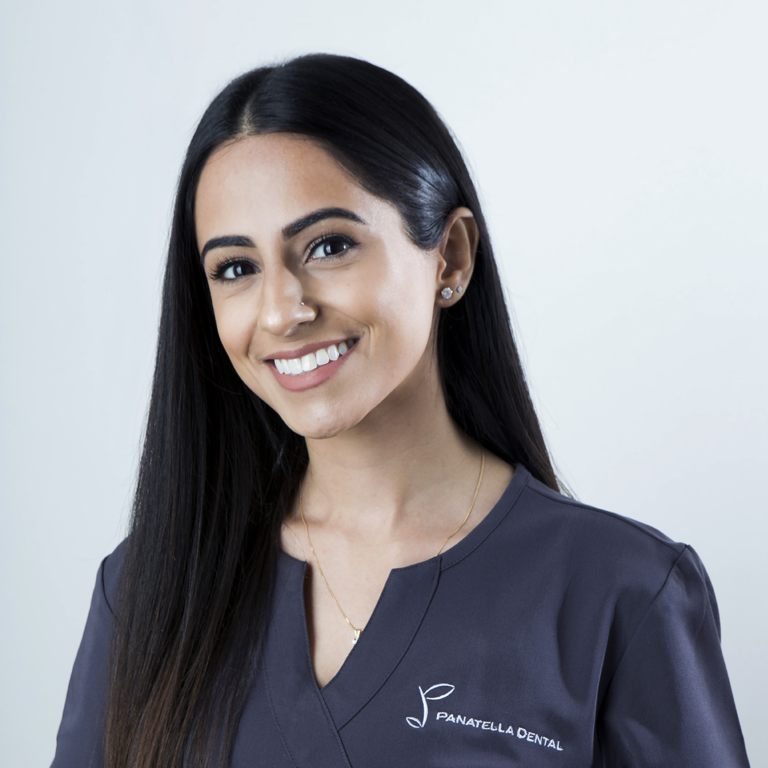 Hygienist
Alisha is a born and raised Calgarian. She studied Dental Hygiene at George Brown College in Toronto, Ontario.  Alisha is a foodie and has a huge sweet tooth. She loves going out to eat, trying out new foods, and checking out the newest restaurants in town.  Alisha is also addicted to online shopping.  If Alisha could have dinner with anyone it would be Ellen DeGeneres and hopes to be able to go to her talk show one day!
Hygienist
Angel comes to us from a large family with 6 siblings! Graduating from Niagara College in August 2019, Angel launched her new career as a Registered Dental Hygienist. Angel loves to dance, it's no wonder she wanted to be a ballerina when she grew up. In her spare time Angel enjoys a good hike through the mountains and hanging with her pets.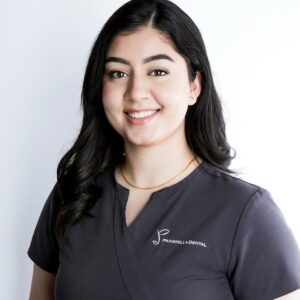 Hygienist
Valedictorian of her class, Lakhjit graduated from the Canadian National Institute of Health in March of 2020. When Lakhjit is not enjoying a hike in Alberta's great outdoors, weight lifting or baking, you will find Lakhjit, buried in textbooks as she continues to take her Bachelor of Business Administration at MRU in her spare time. Lakhjit LOVES Harry Potter! If she was a professor at Hogwarts, we would find her teaching a potions class!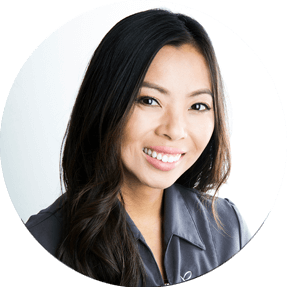 Hygienist
Linda was born and raised in Calgary, Alberta. She studied Biological Sciences at the University of Calgary for two years before earning her Bachelor of Science Degree with Specialization in Dental Hygiene in 2010 at the University of Alberta. Linda enjoys house, pop & alternative music, her first concert was Mariah Carey. Linda is a meticulous, organized & goofy person, she would not be caught stranded without her dog, a phone & her toothbrush!  Linda will be on maternity leave as of July 2020, congratulations!!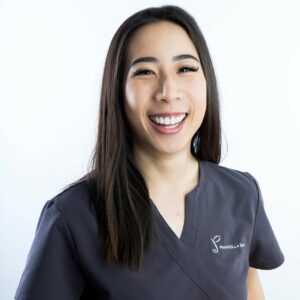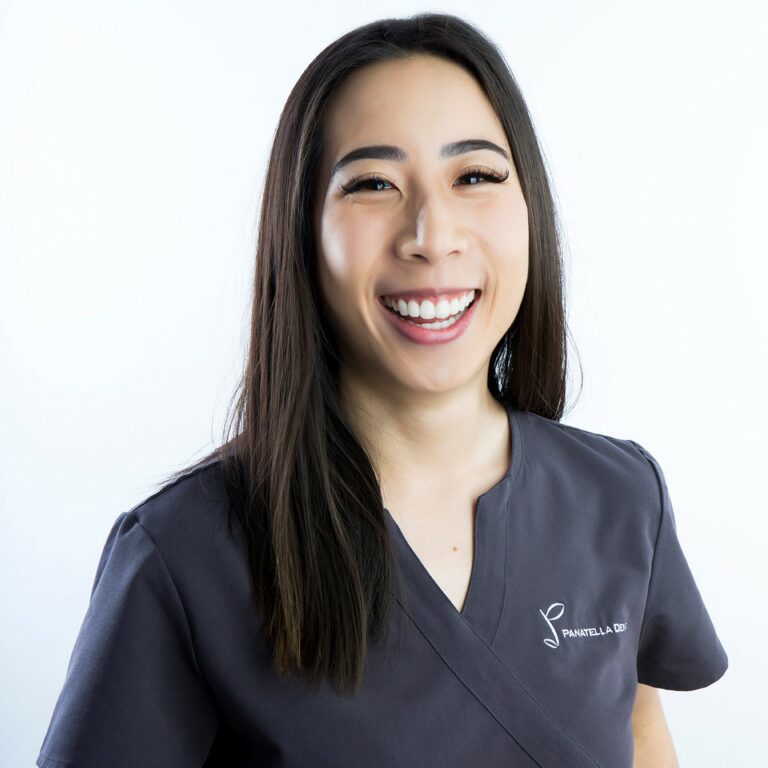 Hygienist
Kim graduated from the U of A with a Bachelor of Science in Dental Hygiene. She is a kind, generous & very family oriented individual. On a warm sunny day, Kim loves to explore the many sites the city has to offer with her corgi dog Maple. When the snow falls, Kim will hit the slopes for a day out to snowboard! Who knew this quiet hygienist would one day want to skydive in Dubai & learn to ride a motorcycle!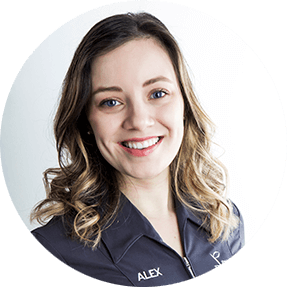 Hygienist
Alex moved here from Steinbach, Manitoba. She started her career as a dental assistant, having a passion for the dental field she went back to school for dental hygiene. Alex graduated from APLUS Institute in Toronto, Ontario with honours as a Registered Dental Hygienist. If Alex isn't hiking, taking mini road trips or watching past episodes of her favourite show – FRIENDS, you will find her baking up a storm! Alex hopes to one day take a hot air balloon ride, swim with some dolphins and watch baby sea turtles take their first swim into the ocean! Alex is currently on maternity leave and will hopefully return winter of 2020.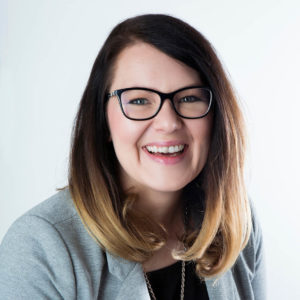 Janet
Admin Team
After 20 years in Sales, Marketing and Management, Janet decided to change paths and traded up for a career in Dental Administration.  She has a natural talent in communication possessing the gift of gab, which is probably why she wanted to be a Corporate Lawyer when she was little.  Janet is also our resident seamstress and makes all the caps you will see our staff wearing.  When she's not planning her next trip to Disneyland, you can find Janet tinkering on a piano, camping or quilting.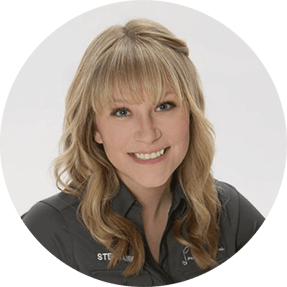 Steph
Admin Team
Stephanie is originally from Grand Forks BC, but recently moved to Airdrie after spending two years in St. John's, NL becoming a level II Dental Assistant. Stephanie's passion is live music and dancing, she would love to see Mumford and Sons in concert. Travelling to at least 50 countries and hiking Machu Picchu are among her bucket list items!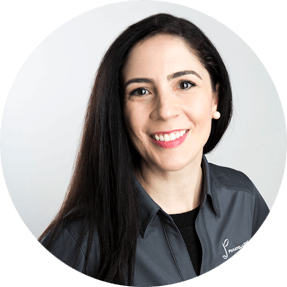 Natalia
Admin Team
Natalia comes to us from Brazil, starting her dental career in 2006. One of Natalia's biggest passions is ballet, now that she is settled down in Calgary she plans on taking up lessons again. While Natalia doesn't have a favourite sport, soccer was something she enjoyed back home in Brazil with family & friends, she is looking forward to taking in a few hockey games! Natalia's favorite celebration takes place in Brazil. It is the festival of Saint John that celebrates the harvest at the end of June.
Nicki
Admin Team
Nicki comes to us with over 30 years in the industry, she has a witty sense of humour & keeps us on our toes!!! Nicki loves history. If she could time travel, she would jump back to the Italian Renaissance era....who knows, maybe she would have sipped espresso with the likes of Leonardo Da Vinci and Michelangelo.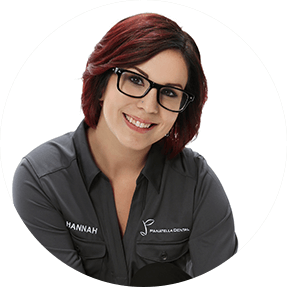 Admin Team
Hannah is our self-proclaimed band geek; she played flute, piccolo, French horn & keyboard bass! She also LOVES to knit, everything from scarves to sweaters! The craziest thing Hannah ever did was follow a family tradition…skydiving on her 23rd birthday. An independent gal with a bubbly personality, Hannah is an avid Vancouver Canucks Hockey fan, so much so that one of her bucket list items is to see her favourite team play on their home ice!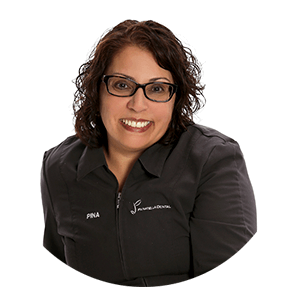 Pina
Admin Team
Born and raised in Calgary, Pina is a Calgary Flames fan! She is a kind, passionate & positive individual who has been in the dental industry for over 10 years. Pina one day hopes to Sail the Ocean, give parasailing a try and travel, travel, travel!!! If she was ever to be stranded on an island Pina would take with her an iPad, some body cream and a bag of chips!!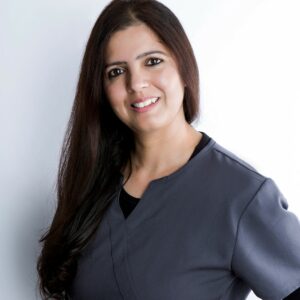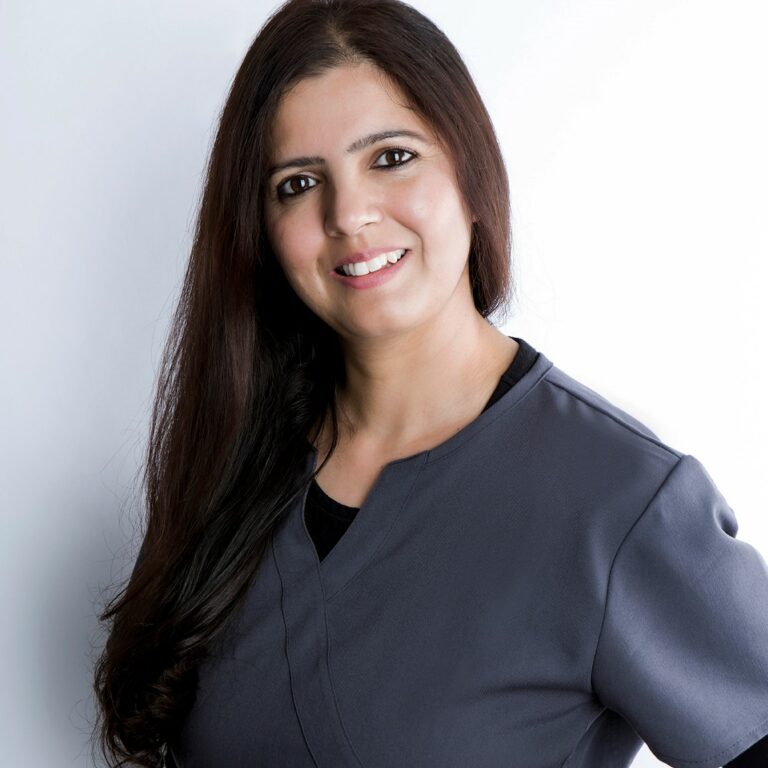 Rupi
Admin Team
Rupi came to us all the way from India in 2010! She arrived with her post graduate degree in computer networking. She is passionate about learning new things & has the bug to travel & explore new places! Rupi LOVES music…her first concert was none other than…. USHER! If she isn't using her super power of incredible speed to travel around the globe you will find her spending quality time with her husband & 2 daughters! Weird fact about Rupi…. when she was a little girl, her and her sister ate a box of chalk!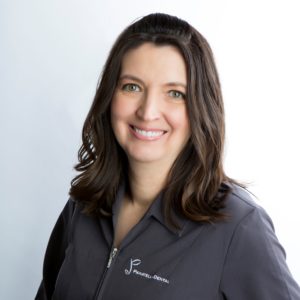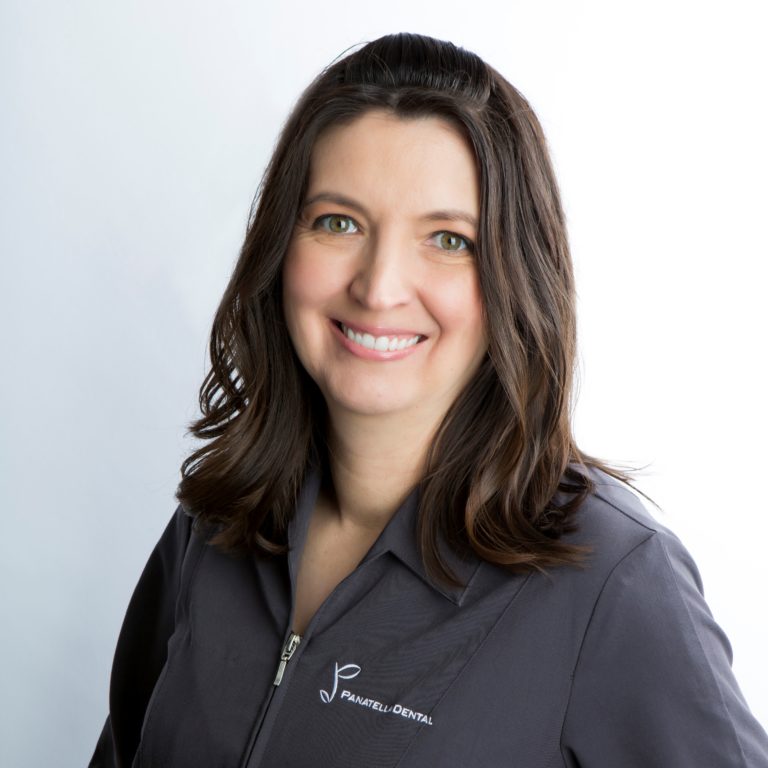 Delsie
Admin Team
Delsie is happily married with a busy household filled with 3 kids, a cat, 2 geckos and a bowl full of fish! She may be a bit quiet, but she is super crafty, and a creative Girl Guide Leader. Delsie's superpower would be to teleport, this way she can have dinner with any one of the NKOTB boys!!! Should we find her stranded on an island she would not be without her iPad (loaded with Nicholas Sparks books), some chocolate and a tasty pina colada!!!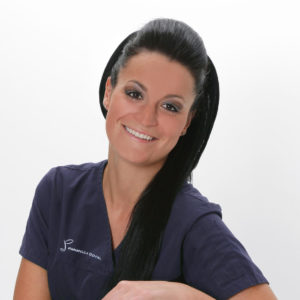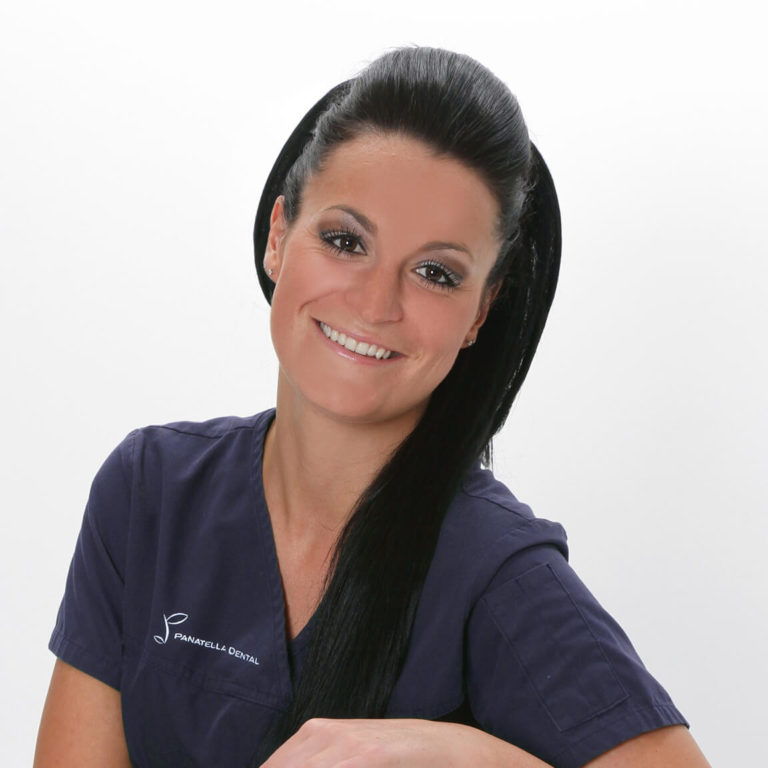 Sheena
Sterilization Technician
Sheena is our resident Sterilization Technician; and has spent the past 10 years working in the Dental Industry.  Not only is Sheena a certified Pharmacy Assistant, but she is also a licensed Hair Stylist & a fraternal twin!  Sheena enjoys living a healthy active lifestyle, and has recently taken up the game of golf.  Fun fact about Sheena…she has NEVER been on a rollercoaster!!!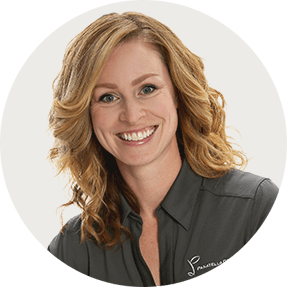 Dental Assistant
Dana became a dental assistant at age 18, graduating from SAIT. She has worked in many offices from Victoria, BC to Lethbridge to Airdrie. At home raising her little ones, Dana is excited to be assisting again. When not being a mom or a dental assistant, Dana can be found at Jazzercise where she used to be an instructor.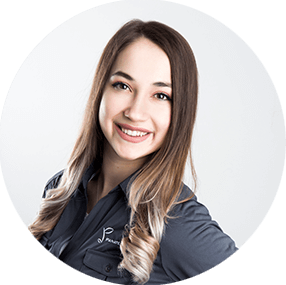 Dental Assistant
Nadia moved to Canada in 2008 from Romania. Her main reason for starting in the dental industry was to help people improve their smile and witness the change good oral health can make. Nadia loves to travel and taste different cuisines from as many different countries as she can. She would love to one day learn how to speak Spanish, travel and see as much of the world as she can and conquer her fear of heights! Aside from her pet fish Toothless, one thing Nadia couldn't live without is her family!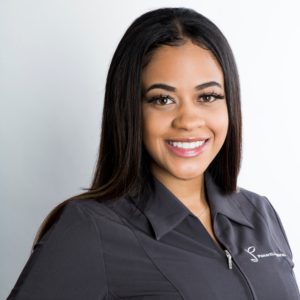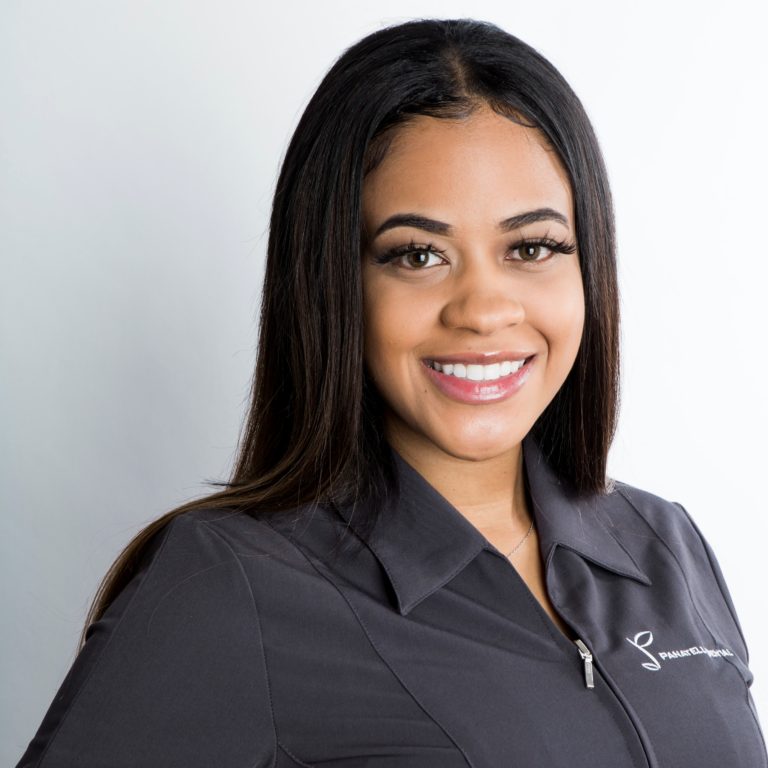 Dental Assistant
Tashaye graduated from KDM Dental College in June of 2017, she is a born & raised Calgarian! Tashaye comes from strong Jamaican home where music, food & culture are the root of who she is. In her spare time, she enjoys spending quality time with her family, catching a soccer game with her dad or a tennis lesson with her sister. Fun fact about Tashaye, she loves exotic cars.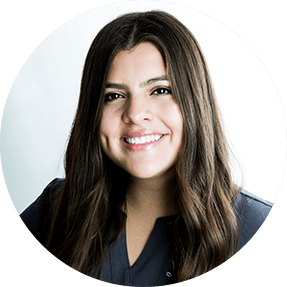 Dental Assistant
Melissa graduated from Columbia College's Dental Assistant program and joined Panatella Dental immediately after. She is passionate about gaining new life experiences, learning new things while taking on new adventures. Melissa is a friendly, creative positive individual, she loves to oil paint & read in her spare time. Melissa is a former rhythmic gymnast and loves the sport!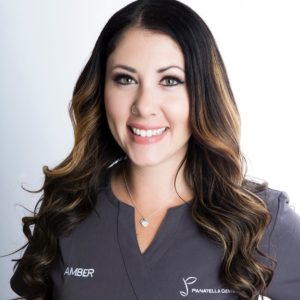 Dental Assistant
Amber
, originally from the Okanagan, went to school in Victoria and received her Registered Dental Assisting licence. She made the move to Calgary in 2019. This thoughtful, compassionate and outgoing soul loves the color pink and her favorite movie is The Notebook. She loves staying active, working out, paddle boarding and acrylic painting. She also ran a self-directed half marathon with her mom during COVID.  A couple fun facts about
Amber
, she wanted to be a veterinarian when she was little, she can't live without coffee and she has never had a cavity!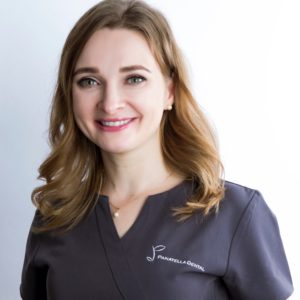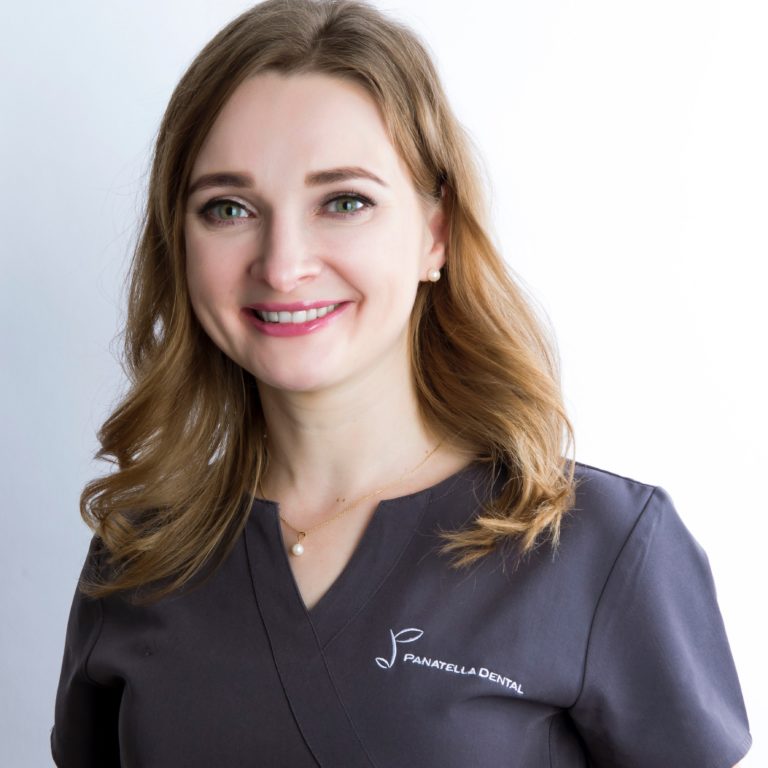 Dental Assistant
Milka comes to us all the way from the Ukraine, where she worked as a critical care registered nurse for 6 years. Her kind, compassionate, sweet nature makes her an absolute pleasure to be around.  Milka loves to travel…Hawaii & Old Western Europe are 2 places she would love to visit one day!  If she is not spending quality time with her family, she enjoys hiking, gardening and a good episode of Breaking Bad!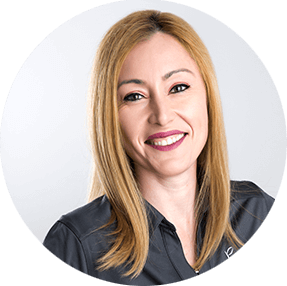 Dental Assistant
Gabriela is originally from Romania, she graduated from the Dental Assisting program at Columbia College in November 2018. Michael Jackson was her first concert in Bucharest, Romania. She now enjoys Latino & jazz music. Travelling is Gabriela's biggest passion, she loves to explore new places, learn new traditions, meet new people, try different food and discover the history each new adventure has to offer.