Panatella Dental: Your Local Dental Clinic
We are firm believers in our community, which is why we make every effort to give back. Whether it is through donating our time or simply doing our best to satisfy our patients, we work hard to benefit our community. We invite you to visit us today and find out what we can do for you.
Communities We Serve
We are proud to serve a number of Calgary's Northwest communities, including:
Panorama Hills
Creekside
Country Hills
Sage Hill
Country Hills Village
Nolan Hill
Harvest Hills
Livingston
Coventry Hills
Carrington
Cinnamon Hills
Kincora
Hidden Valley
MacEwan
Hanson Ranch
Sandstone
Evanston
Our Office Amenities
We want you to enjoy your time with us, which is why we provide a number of amenities to make you feel comfortable and at home. When you visit us, you can take advantage of:
Free Wifi
Cable TV in every room
Massage treatment chairs
Blankets
Support pillows
An assortment of magazines
A beverage centre filled with tea, coffee & hot chocolate
A dedicated play area for your children with Touch 2 Play gaming systems
Hot towels after treatment
Free happy visits for children under 3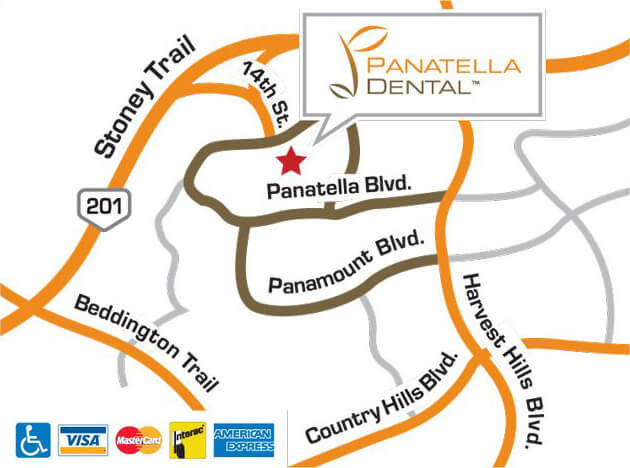 Privacy Compliance
Panatella Dental is a certified privacy compliance clinic.