Panatella Dental:

Caring for Calgary's Northwest
At Panatella Dental, we are proud to call NW Calgary home, which is why we believe in treating all of our patients like family. Our team of dedicated dental health care providers are available to you six days a week, including evenings, early mornings and Saturdays. We invite you to visit us today and find out what we can do for you.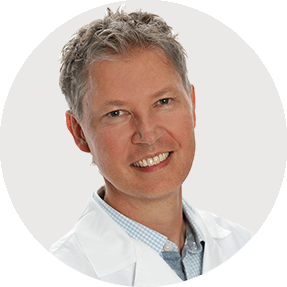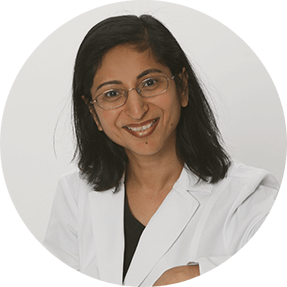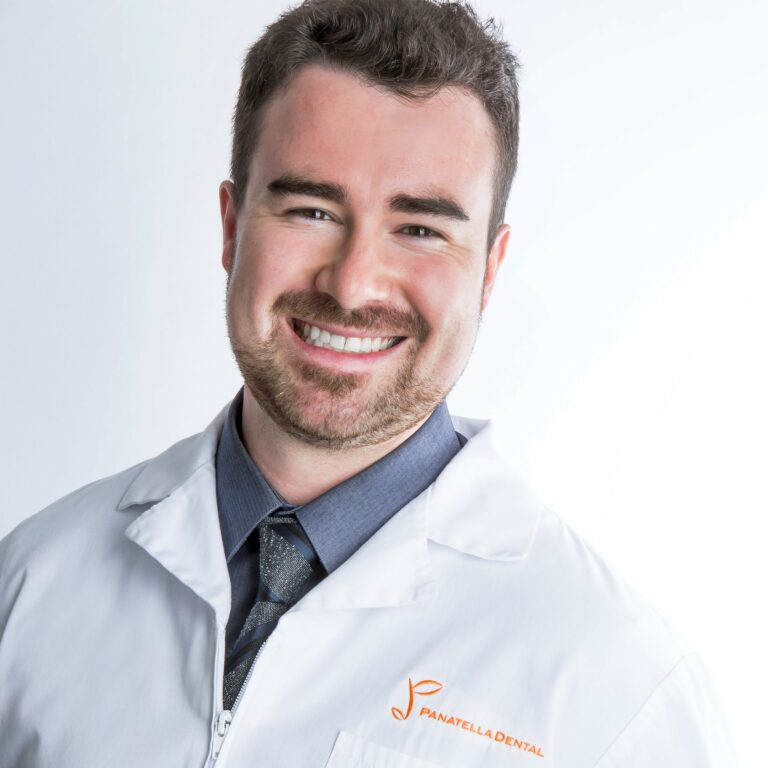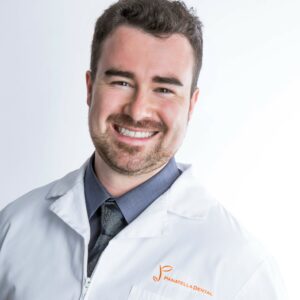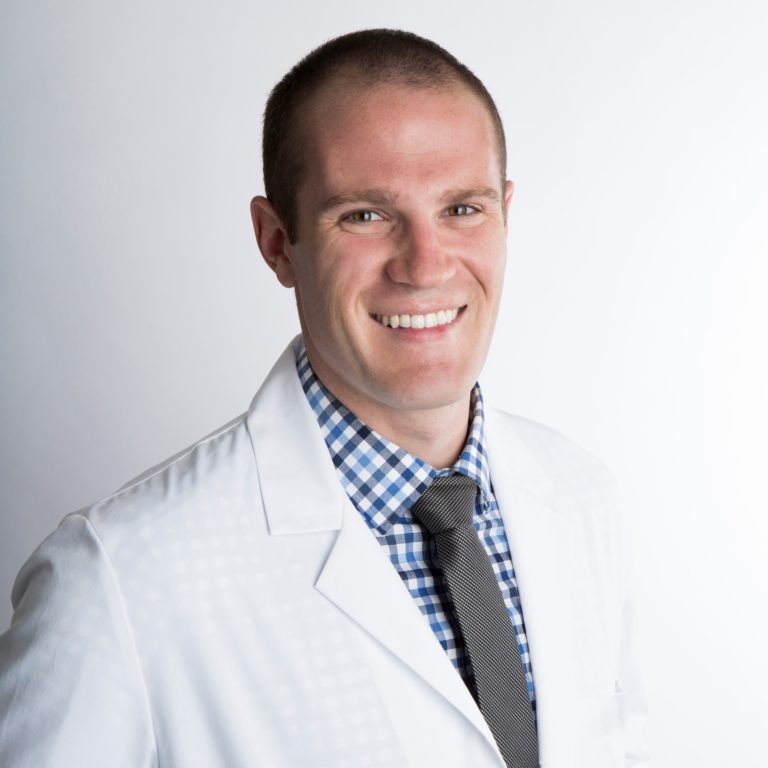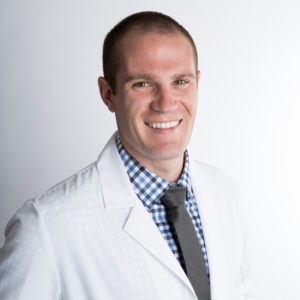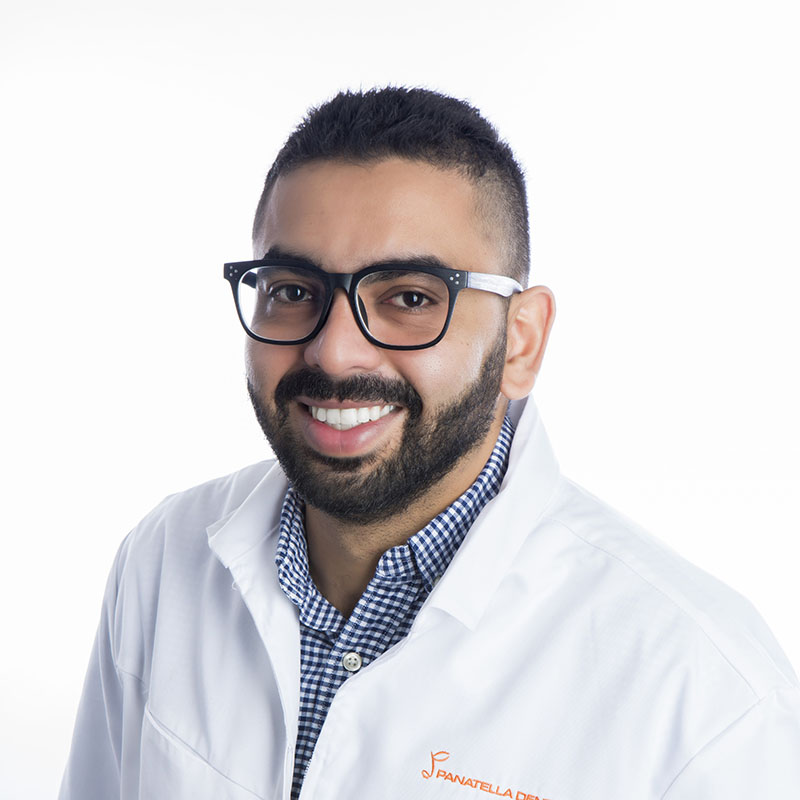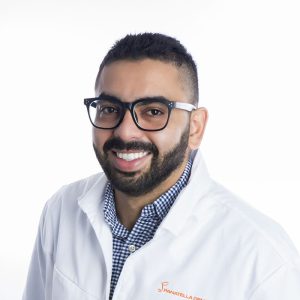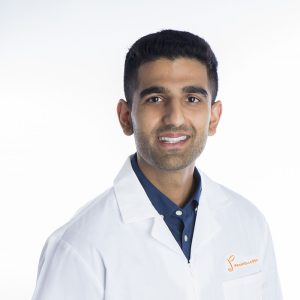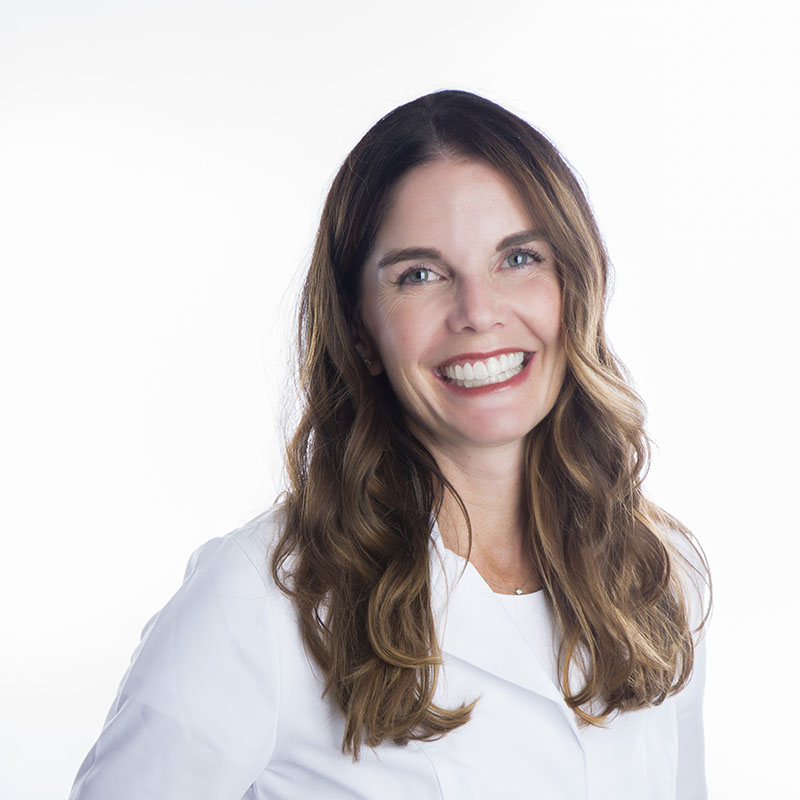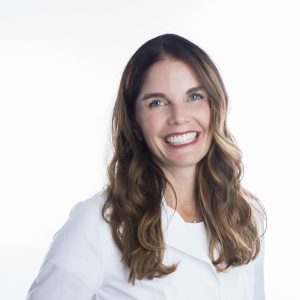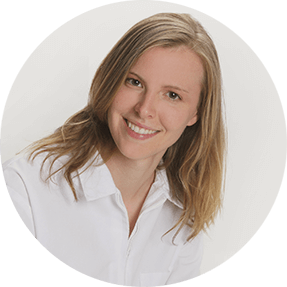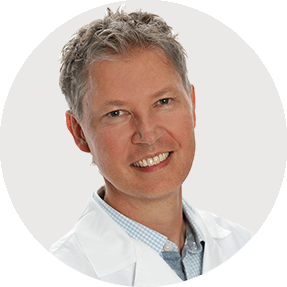 Dr. Joel Thurmeier
D.M.D., B.Sc.
Dentist
A 2000 graduate of University of Saskatchewan's College of Dentistry, Dr. Thurmeier has dedicated his career to helping his patients understand and choose the best treatment options for their individual needs. Joel loves to travel with his wife and three children, he would love an adventure in Japan! Dr. Thurmeier's favourite sport is hockey, but who knew this modest, analytical dentist loved listening to alternative rock, rap & lounge music! Fun fact, Joel has never eaten a filet o' fish.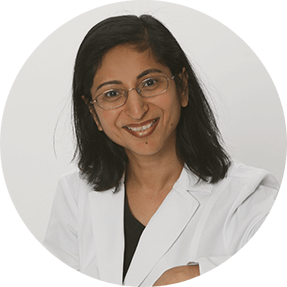 Dentist
Dr. Bhalla graduated with her Degree in Dentistry from the University of British Columbia in 2002. Since then, she has practiced general family dentistry in both Edmonton and Calgary. Achala is a simple, positive, spiritual woman who is learning to play guitar! Stranded on an island Dr. Bhalla would have with her a good pair of walking shoes, a knife, something warm….a notebook to make herself 'to-do lists!'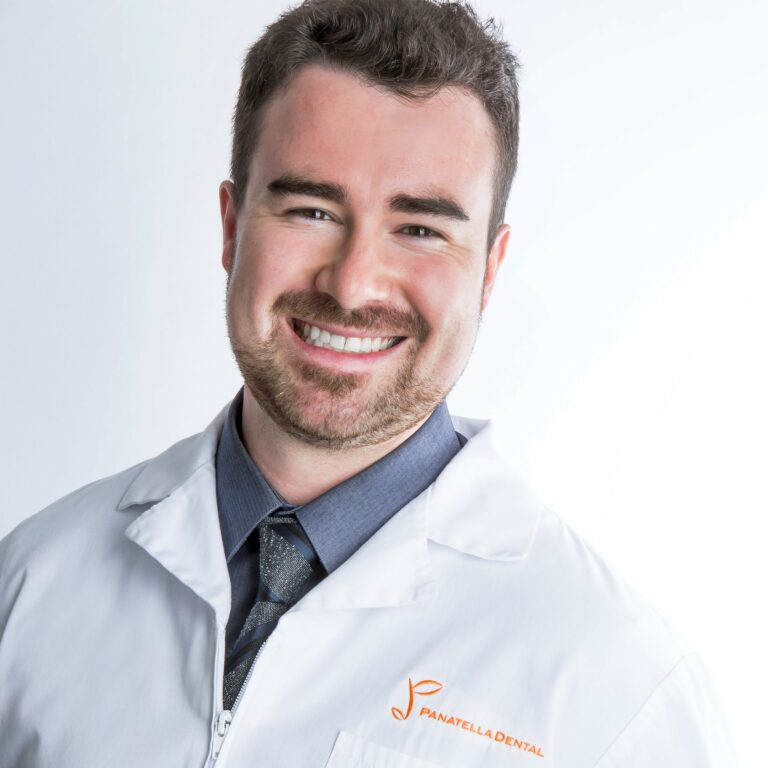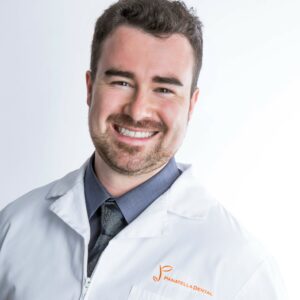 Dr. Breton Trask
D.M.D, B.Sc
Dentist
Dr. Breton Trask graduated from the University of British Columbia's DMD Program. Originally from Invermere BC, Breton is not new to Calgary. Having had the opportunity in high school to leave home and attend the National Sport Academy to play hockey. Who knew that during his stay in Calgary he would end up crowd surfing during a Finger Eleven concert at the Calgary Stampede! Breton enjoys spending quality time in the great outdoors, if he isn't hiking Mount Assiniboine, biking or skiing you will find him deep into a good game of golf, and hopes one day that would be at Augusta - one can dream!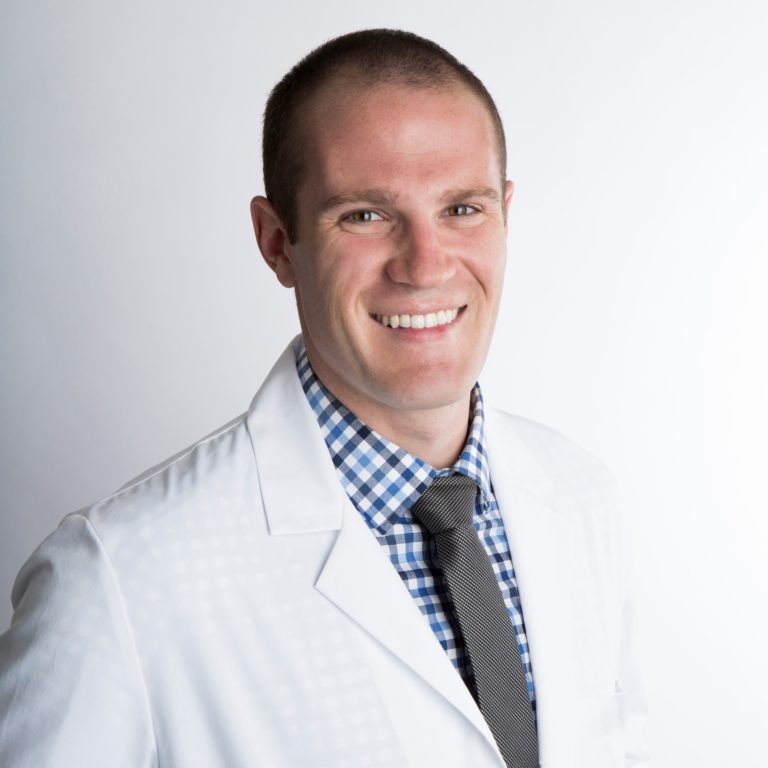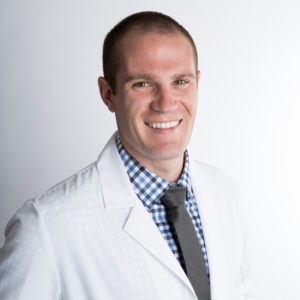 Dentist
Dr. Brayden Adair graduated from the University of Manitoba in 2018. Brayden loves a good game of tennis, he even had the pleasure of meeting Roger Federer! Brayden would jump at the opportunity to go to Wimbledon as it is top of his bucket list. In his spare time, he enjoys quality time at the lake, a good hike and playing basketball.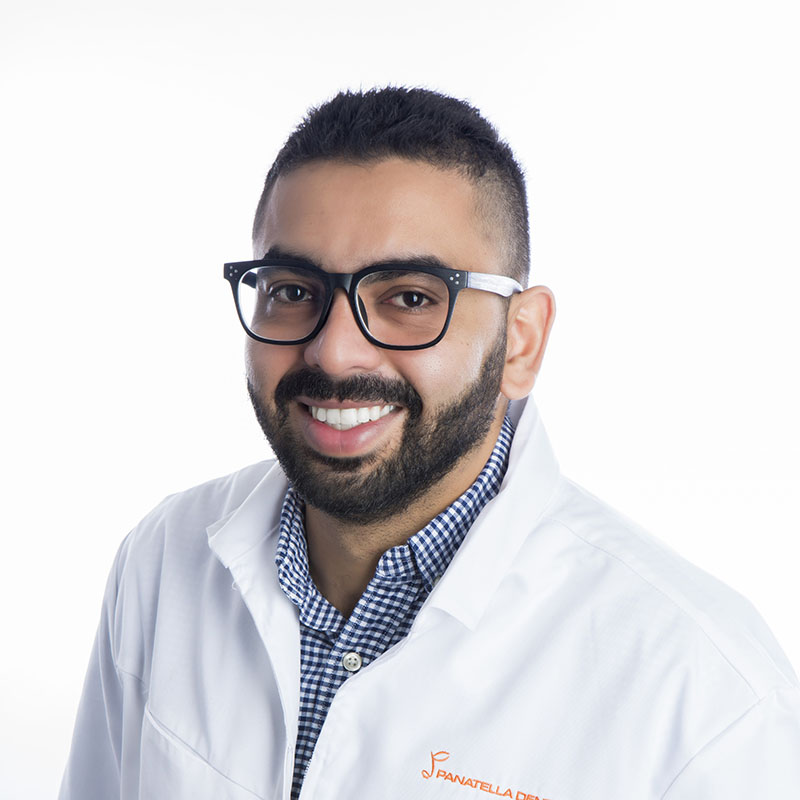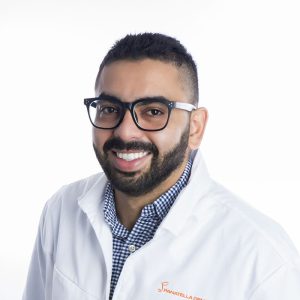 Dr. Ahmed Helmy
D.M.D, B.Sc
Dentist
Dr. Ahmed Helmy grew up in Cairo, Egypt, where he attended dental school getting his first dental degree in 2015. He moved to Canada in 2016 and attended dental school at the University of Alberta, completing his second dental degree in 2021. Dr. Helmy has a dog named Lilly, with whom he spends most of his time outside work. When Ahmed was a young boy, he dreamed of being a pilot when he grew up. That's why his new favourite movie is Top Gun 2. Dr. Helmy's fun fact is that he loves eating McDonald's French fries with ice cream.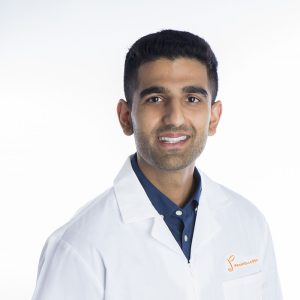 Dr. Gurshawn Heer
D.M.D, B.Sc
Dentist
Dr. Heer was born and raised in Metro Vancouver and graduated from the University of British Columbia. Growing up, he has always had a passion for healthcare, which led him to pursue his career in Dentistry. A little about Dr. Heer, he is a fun, creative, and outgoing individual, committed to living an active lifestyle. During his spare time, he loves playing sports like soccer and hiking. He also enjoys trying out new things and visiting different restaurants with his friends. If you have any good suggestions on delicious foods, send them to Dr. Heer's way!
Fun fact: Dr. Heer does not know how to cook, and has not turned on his oven or stove ever! Thank goodness for Uber Eats and Skip the Dishes!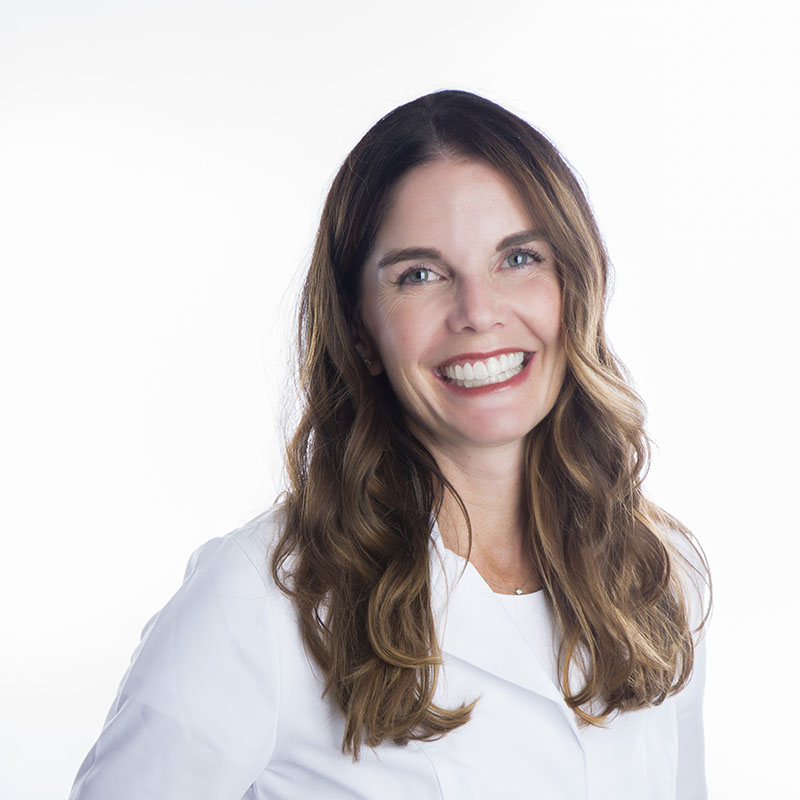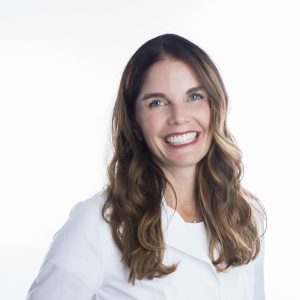 Dr. Cheralyn Thorsen
D.M.D, B.Sc
Dentist
Dr. Cheralyn Thorsen graduated from the University of Saskatchewan in 2000. For five years, she sat beside Joel Thurmeier in Dental school and graduated in the same class. She is one of our resident Botox and Invisalign providers. Cheralyn feels she best helps her patients when they complete treatment they have been neglecting and finally restore their good oral health. Cheralyn loves spending time with her children outside the dental office. She's a super proud mom to three very athletic kids. Sitting courtside watching them play volleyball or at the rink taking in a hockey game dominates most of her free time. When Cheralyn gets a little "me time," you will find her playing tennis, crocheting or enjoying happy hour! Fun fact, Cheralyn holds a record for escaping a locked room in the fastest time.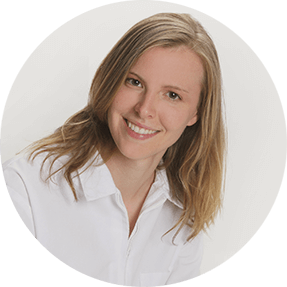 Dr. Allison Skrenes
D.M.D., BHSc.
Dentist
Dr. Allison Skrenes graduated with a Doctor of Dental Medicine degree from the University of British Columbia in 2011, joining Panatella Dental that same year. Allison is a quirky, fun-loving compassionate individual who enjoys Indie Electronic music, her first concert was Great Big Sea! Aside from enjoying hiking and reading anything she can get her hands on, Allison would love to travel to every continent, swim with the dolphins and one day ride an elephant!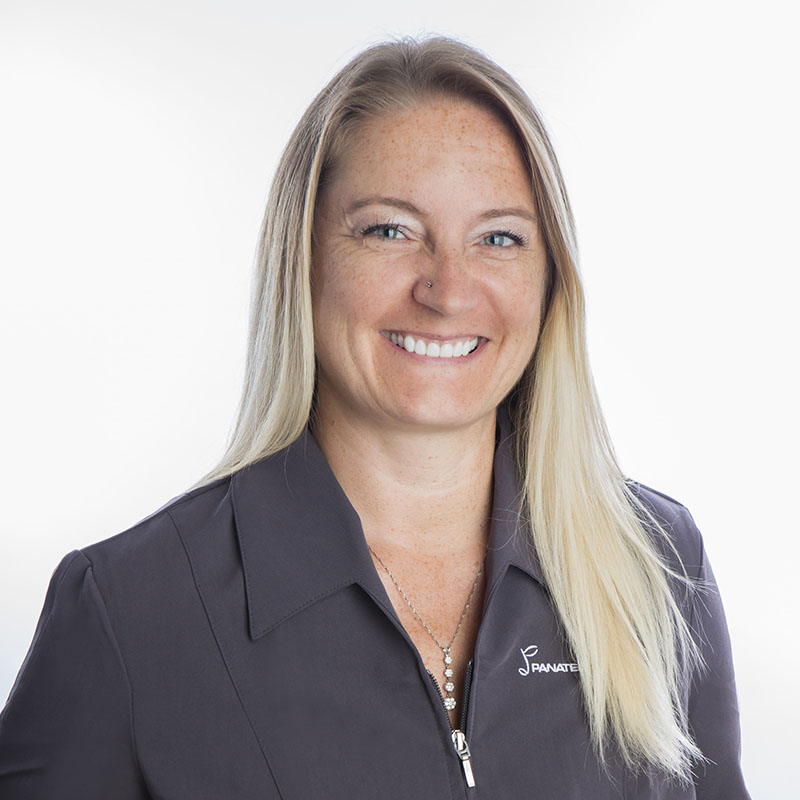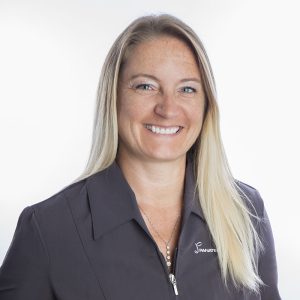 Jammie
Office Manager
Jammie (pronounced Jamie) has worked in the dental field since 1998. She brings an abundance of experience to Panatella Dental. Outside work, she is happily married with one daughter, who is currently in University. Jammie enjoys spending time with her extended family and her two rambunctious Staffordshire Terriers, Zoe and Comanche. She recently learned that the spelling of her name was a mistake on her birth certificate that was never fixed. And all this time, she thought her parents just had an odd sense of humour. Did you know that Jammie is fascinated with the footwork of Irish Step Dancing?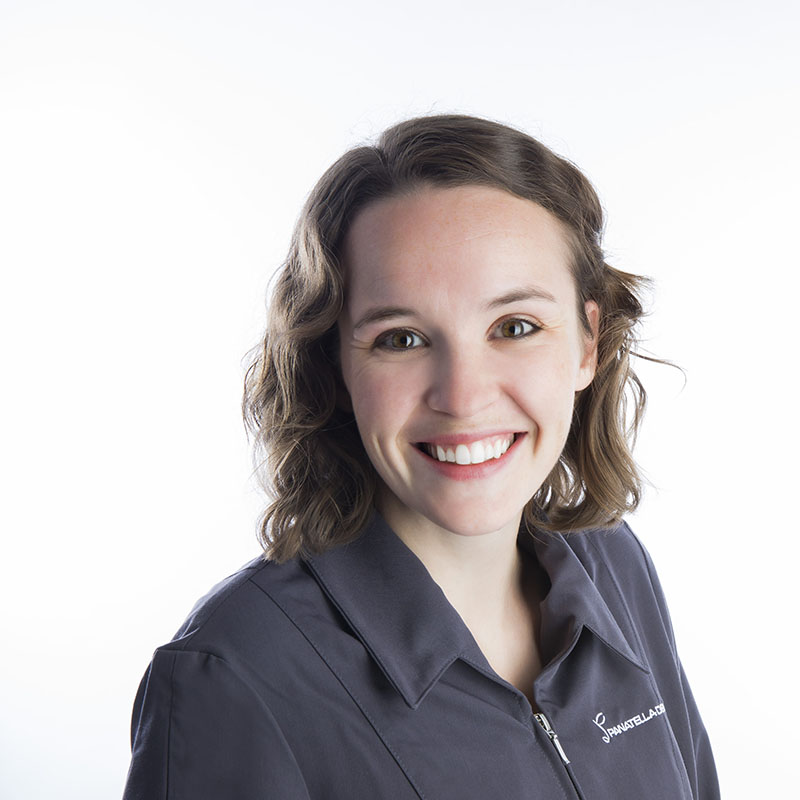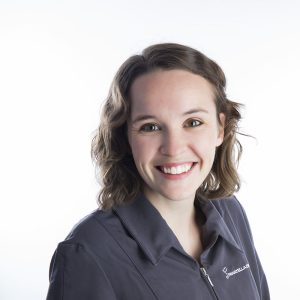 Assistant Manager
Originally from Brampton, Ontario, Maureen possesses over ten years in the dental industry.  Our Assistant Manager is a very happy, bubbly and caring person.  She loves to garden and is rather crafty, creating works of art through knitting, candle making and scrapbooking.  She has a wide range of music interests, from Maroon 5 to Eminem.  Even the Wiggles is on her playlist  (to appease her little ones).  Maureen is not ashamed to admit that she has used "eenie, meeny, miny, mo" to make life-changing decisions and believes it works.  She would love to meet Judge Judy one day or at least attend a taping of her show. Maureen is also hoping to be discovered and become a tik tok sensation one day.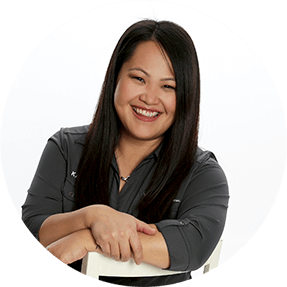 Hygienist
Karen has been with Panatella Dental since it opened in 2010, and has worked with Dr. Thurmeier since 2005. Karen is happily married with 2 beautiful daughters. If Karen isn't watching or playing volleyball, you may find her nestled in watching a great documentary working on her latest knitting creation! Karen would love to learn about her heritage, travel to Japan and become a regular blood donor! One thing about Karen….you will never find her without her lip balm!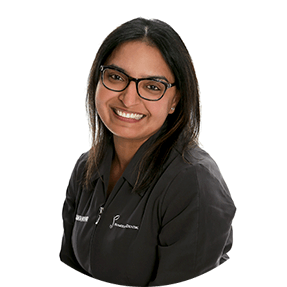 Hygienist
Ramanvir moved to Canada from India in 2006 and pursued her ambition of becoming a Registered Dental Hygienist. She graduated from Canadian Business College in Toronto in 2009 and joined the Panatella Team in 2010. In high school, Ramanvir was a champion swimmer in the women's division. On Ramanvir's bucket list would be to take a cruise, travel to Switzerland & she would love to learn how to scrapbook!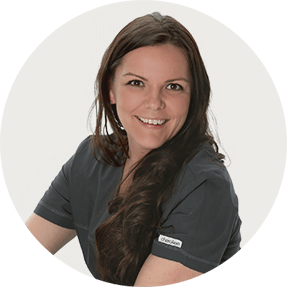 Hygienist
Tanya started in the dental field as a Dental Assistant, obtaining her certification from Columbia College in 2006. After spending some time as a Dental Assistant, Tanya chose to return to school to become a Dental Hygienist. After graduating from Toronto College of Dental Hygiene in 2010, she returned to Western Canada. Tanya is an avid country music listener, who would have guessed that her first concert was none other than Snoop Dog!! Tanya's biggest fear is a snake, and if she could choose a superpower she would be invisible.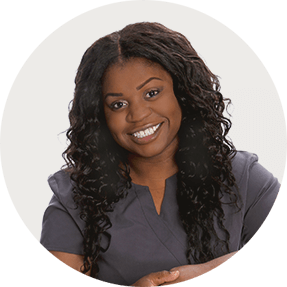 Hygienist
Kadian is a former Dental Assistant and received her diploma in Dental Hygiene from The Ontario Dental Education Institute in 2014. This empathetic, easy-going, independent gal's first love is her son! She enjoys spending quality time at the soccer field watching her son play! Kadian's first concert was Nicki Minaj, no wonder she loves pop and r&b music! She wouldn't find herself stranded on an island without match sticks, a bag of potatoes and a big machete!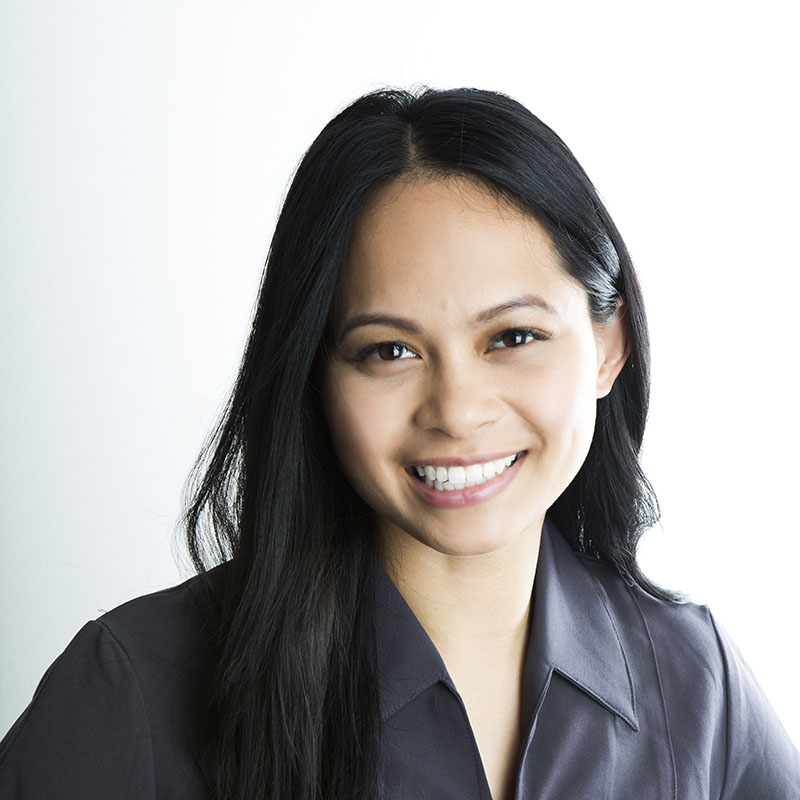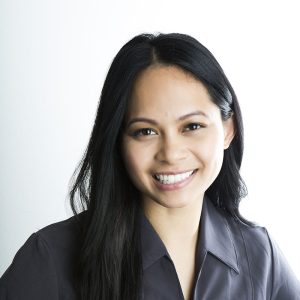 Hygienist
Jasmine is a valued team member at Panatella Dental. You can sense her positive and kind attitude the minute you meet her. In her free time, Jasmine enjoys spending time with her two children, baking, crafting, and reading the occasional book. Her favourite series is Harry Potter, having read all the books and watched all the movies many times. She secretly wishes she could play quidditch, Nimbus 2000 and all. Maybe that's why skydiving is on her bucket list. What's the craziest thing Jasmine has done? She's gone scuba diving with turtles and came face to face with a shark!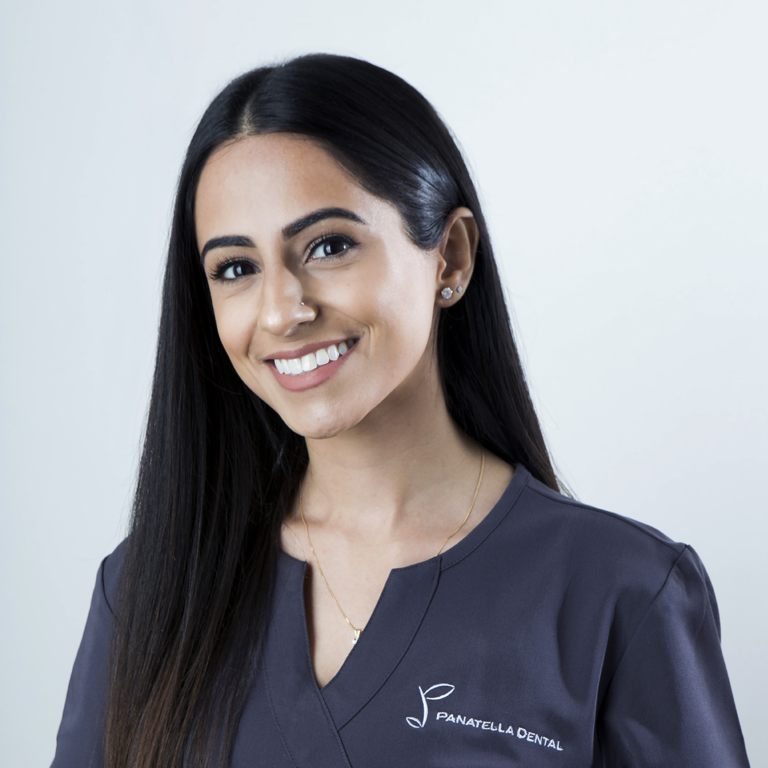 Hygienist
Alisha is a born and raised Calgarian. She studied Dental Hygiene at George Brown College in Toronto, Ontario.  Alisha is a foodie and has a huge sweet tooth. She loves going out to eat, trying out new foods, and checking out the newest restaurants in town.  Alisha is also addicted to online shopping.  If Alisha could have dinner with anyone it would be Ellen DeGeneres and hopes to be able to go to her talk show one day!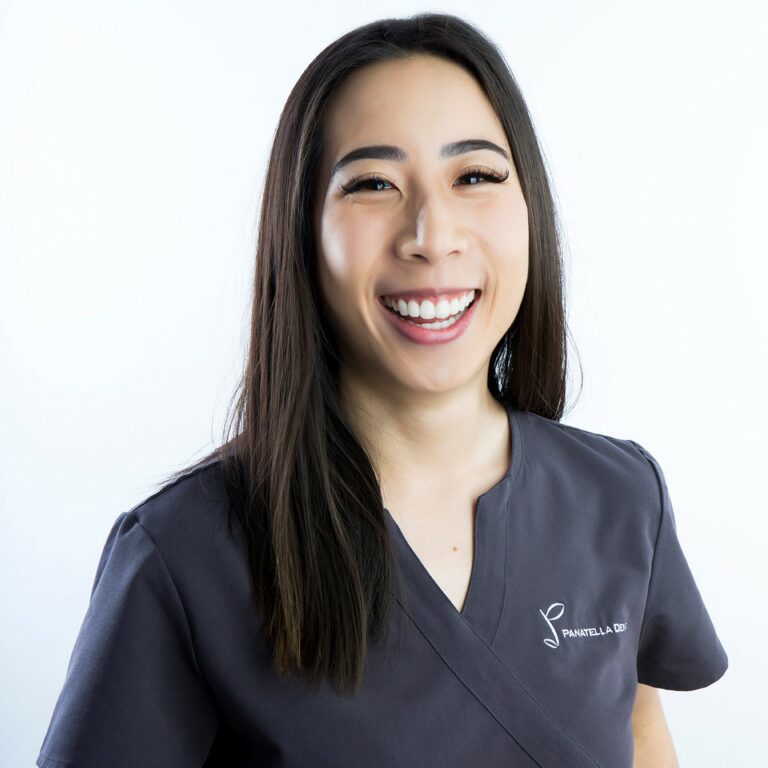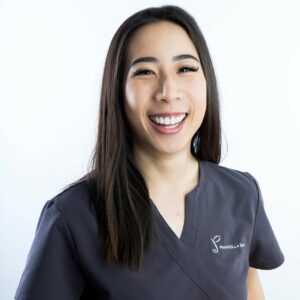 Hygienist
Kim graduated from the U of A with a Bachelor of Science in Dental Hygiene. She is a kind, generous & very family oriented individual. On a warm sunny day, Kim loves to explore the many sites the city has to offer with her corgi dog Maple. When the snow falls, Kim will hit the slopes for a day out to snowboard! Who knew this quiet hygienist would one day want to skydive in Dubai & learn to ride a motorcycle!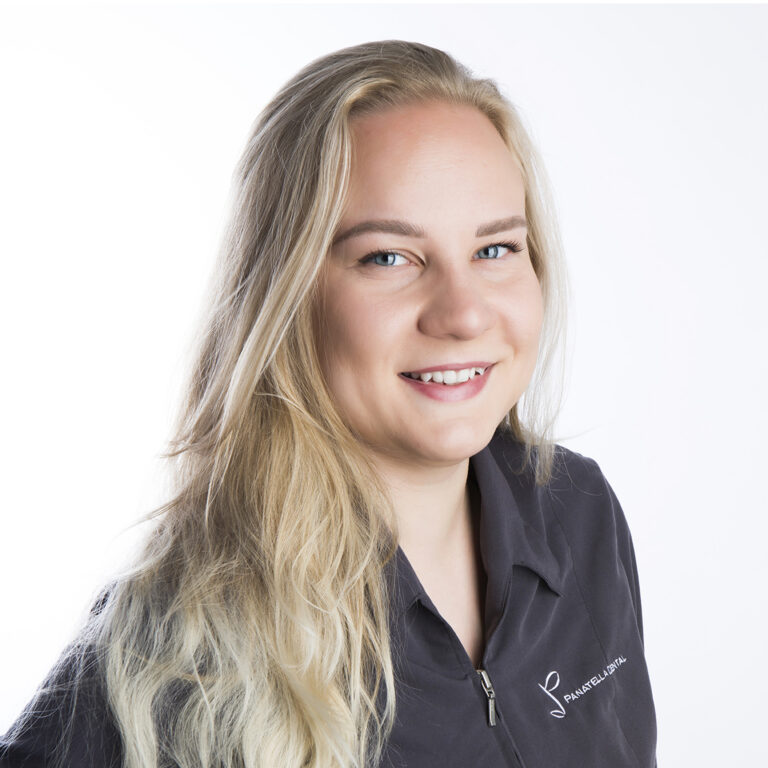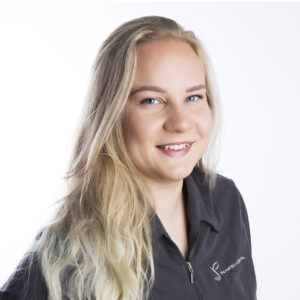 Hygienist
Anastassia was born in Russia but grew up on the west coast in Vancouver! She has been in the dental industry since 2016, first starting her career as a Registered Dental Assistant & then furthering her education in dental hygiene! Anastassia is passionate about animals; she hopes to open an animal shelter one day. Fun fact…Anastassia used to take care of a Water Buffalo named Nancy!!!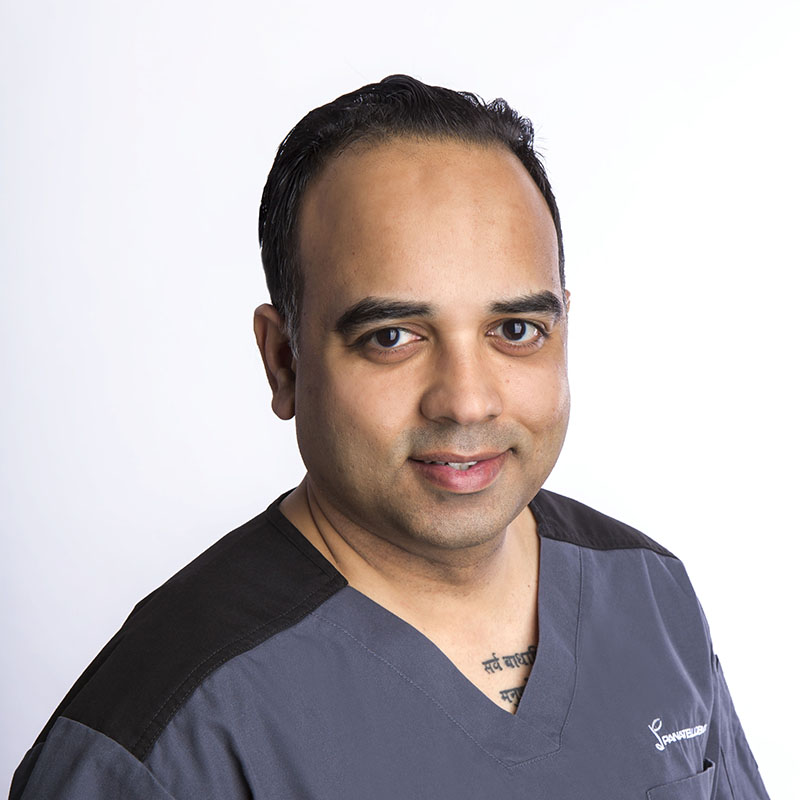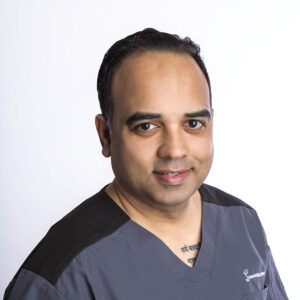 Sunny
Hygienist
Sunny joins us with 10 years of experience in the dental industry. Outside of work Sunny is a family man, he is married with one daughter. He enjoys playing cricket, and photographing wildlife in his spare time. Sunny enjoys soft music when he's relaxing, and while he does not currently play any instruments - he would love to learn how to play guitar! If Sunny were stranded on a desert island - he would bring water, his camera, and his phone!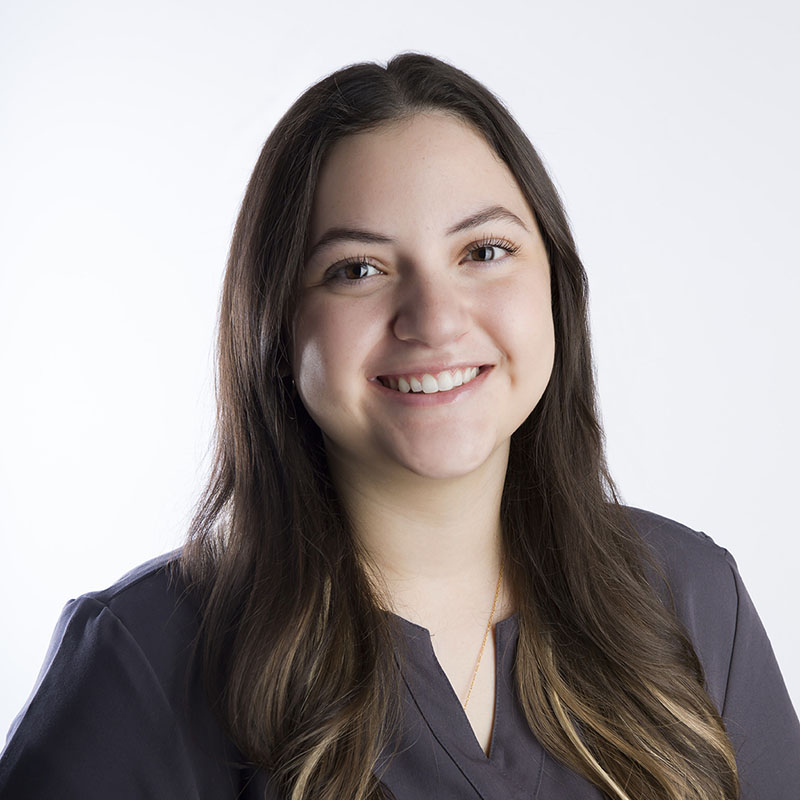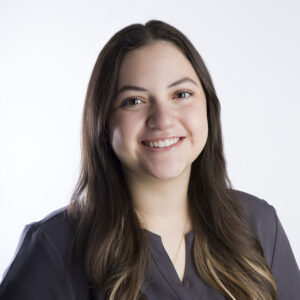 Arianna
Hygienist
Arianna joined the Panatella family as a new graduate of hygiene school in the spring of 2023. She has a passion for helping people and enjoys working with kids. Originally from El Salvador, Arianna moved to Canada with her family when she was young and continues to speak Spanish and English fluently. Her favourite pastime is watching The Office or Formula One racing with her two cats.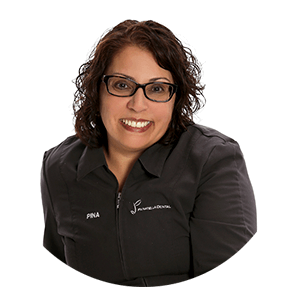 Pina
Admin Team
Born and raised in Calgary, Pina is a Calgary Flames fan! She is a kind, passionate & positive individual who has been in the dental industry for over 10 years. Pina one day hopes to Sail the Ocean, give parasailing a try and travel, travel, travel!!! If she was ever to be stranded on an island Pina would take with her an iPad, some body cream and a bag of chips!!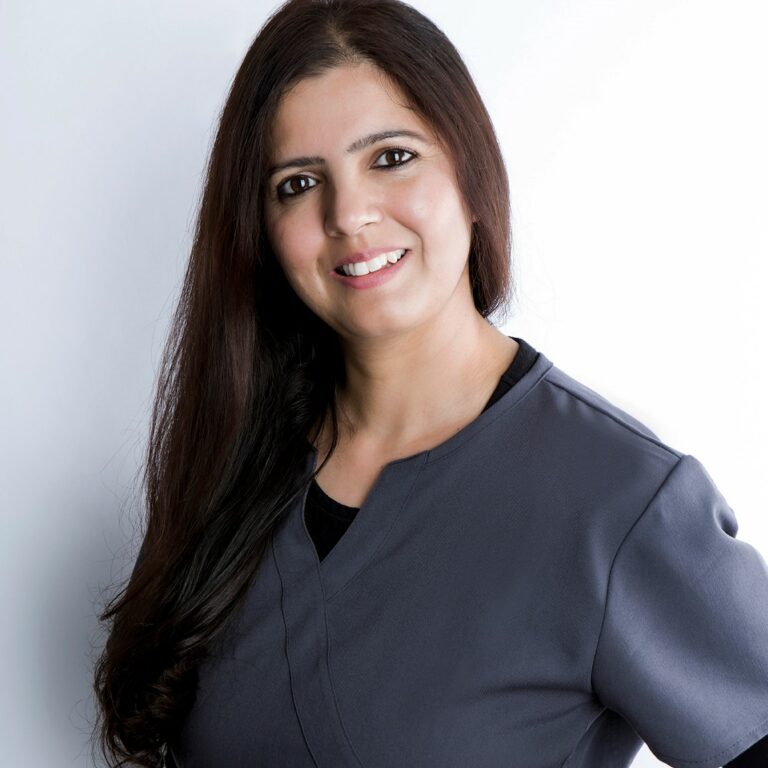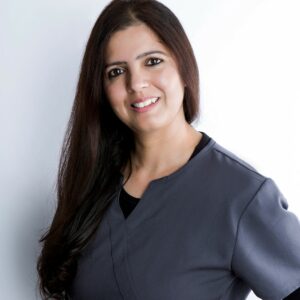 Rupi
Admin Team
Rupi came to us all the way from India in 2010! She arrived with her post graduate degree in computer networking. She is passionate about learning new things & has the bug to travel & explore new places! Rupi LOVES music…her first concert was none other than…. USHER! If she isn't using her super power of incredible speed to travel around the globe you will find her spending quality time with her husband & 2 daughters! Weird fact about Rupi…. when she was a little girl, her and her sister ate a box of chalk!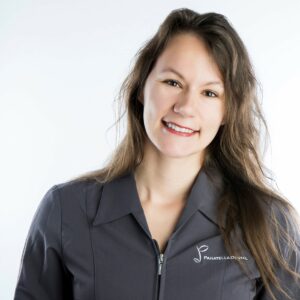 Justyna
Admin Team
Justyna is happily married with 2+1 children. A daughter 10, & a son 13 & 1 four-legged furry family member, a Corgi named Benjamin. When Justyna was growing up she always wanted to be an RCMP officer, perhaps that is why on a nice summer day she enjoys a cruise on her motorcycle! Justyna is from Cranbrook, she one day would LOVE to hike the famous Fisher Peak! Fun Fact: Justyna cannot live without lasagna…YUM!!!!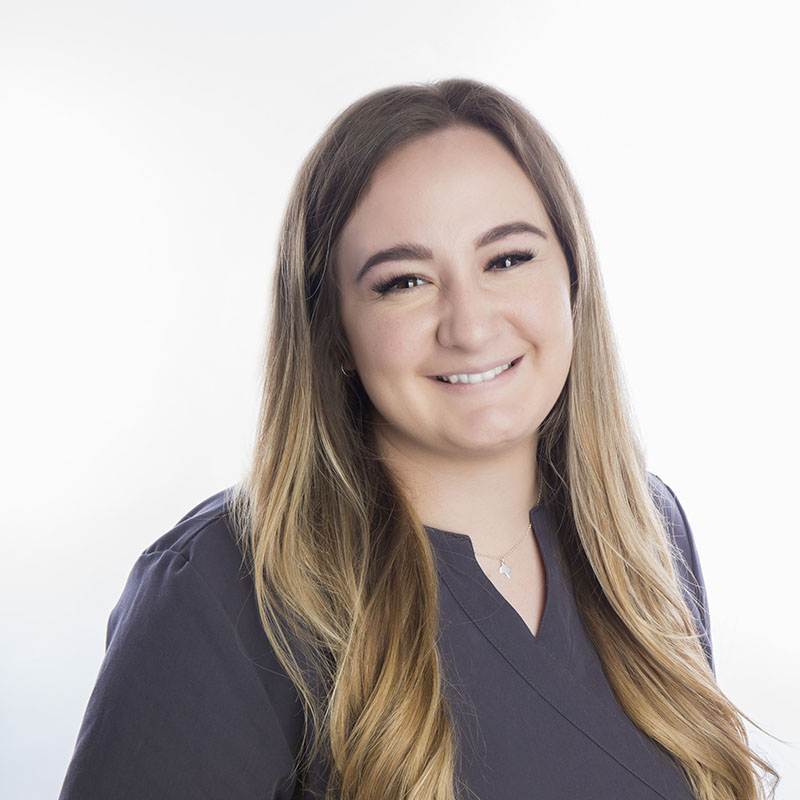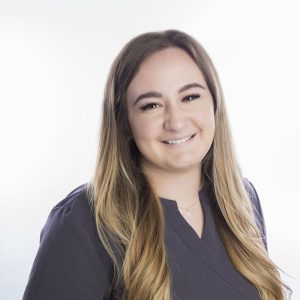 Chané
Admin Team
Chané is a part of our Administration team and comes to us from South Africa, immigrating to Canada in 2020. Chané has always had a heart for helping those in need, going on numerous outreach projects in Botswana and Swaziland to build schools and help deliver medical attention. It is probably this passion that had Chané wanting to be an ER Nurse as a child. She loves going on hikes and exploring new places, but when she is not in the mountains, you will find Chané having a "Braai" (South African BBQ) with friends and watching rugby.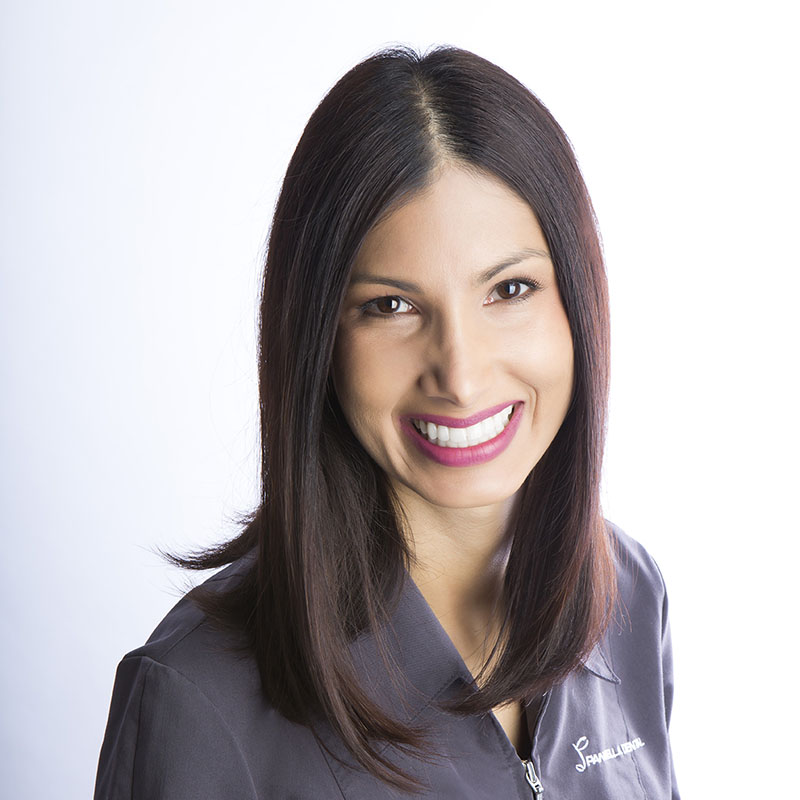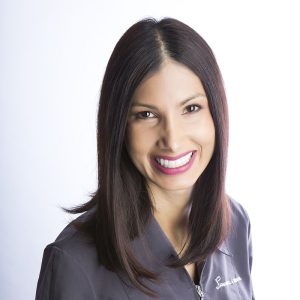 Shav
Admin Team
Shav joins our team with a passion for helping people. She has always had an interest in healthcare, and after working in insurance for the last few years, this was the natural next step in her career. Shav has one daughter who she absolutely adores, and her chocolate lab - who she loves just as much. In her spare time, Shav coaches volleyball, and enjoys long walks with her pup! Fun Fact: Growing up Shav's Disney Princess was always Jack Skellington from The Nightmare Before Christmas.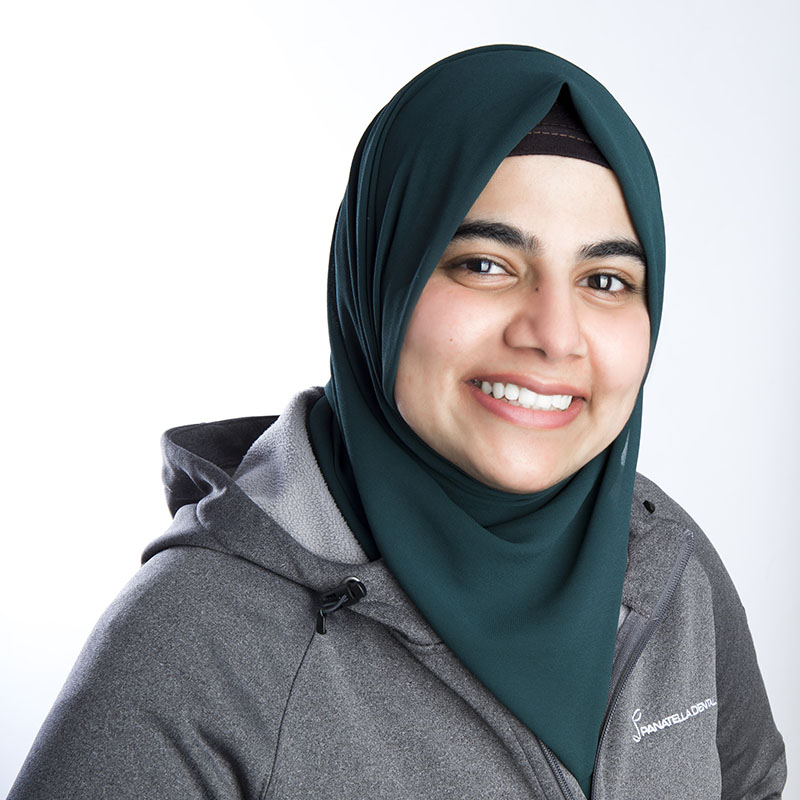 Fareya
Admin Team
Fareya joins our team with 4 years of experience in dentistry, and a thirst for knowledge - prior to joining our team she had hopes of being a professional student. Fareya has a very positive outlook on life and will find the bright side of anything life has to offer. Fareya loves animals - and while she does not currently have any pets at home, she has been a foster parent to several cats over the years. She even got to name one Samwise the Gamgee. Fareya hopes to travel the world to see all seven of the world's wonders, and speak fluently where all her adventures lead.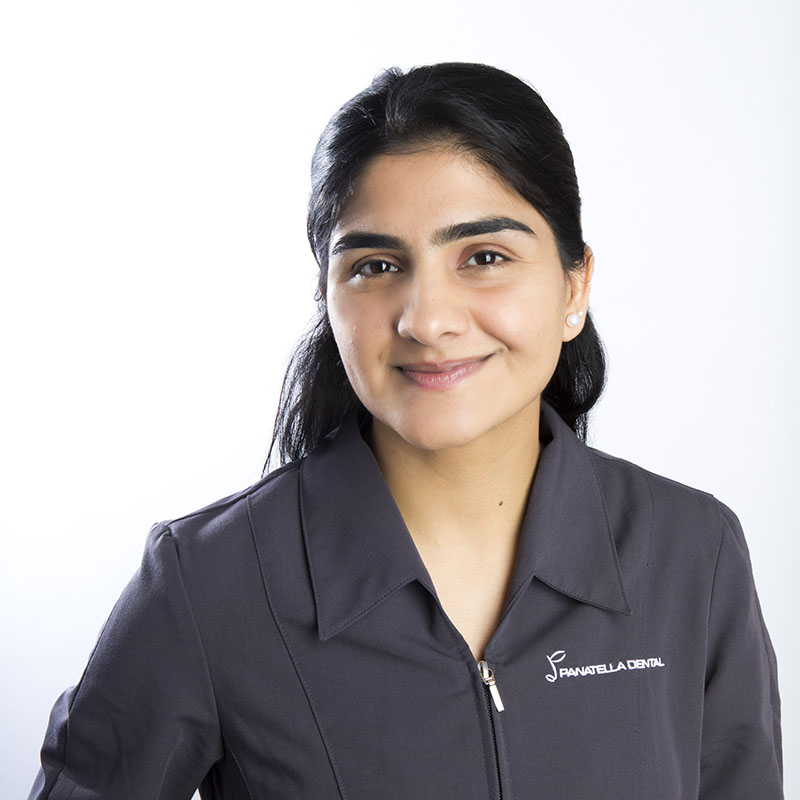 Amanpreet
Admin Team
Amanpreet is still young in her career as a dental administrator, prior to pursuing her passion for healthcare she was an Engineer! During her down time, Amanpreet enjoys going for walks, relaxing with some nice music, and traveling the world when the opportunity presents itself. Amanpreet loves being with her family, which has doubled in size as she is now a newlywed!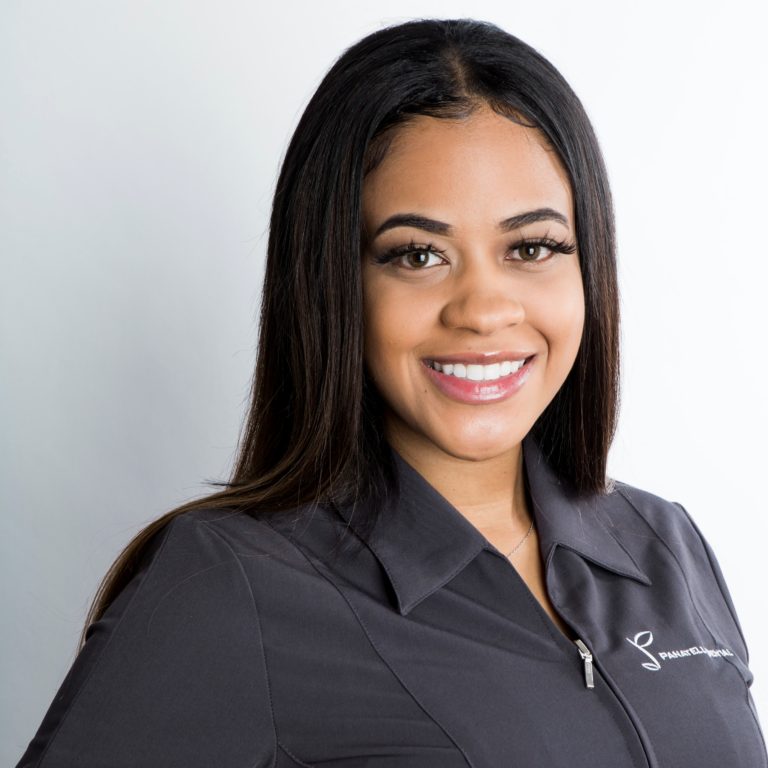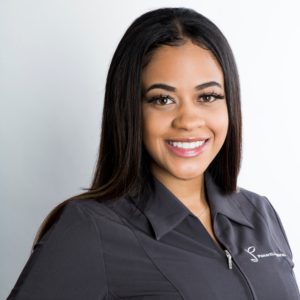 Dental Assistant
Tashaye graduated from KDM Dental College in June of 2017, she is a born & raised Calgarian! Tashaye comes from strong Jamaican home where music, food & culture are the root of who she is. In her spare time, she enjoys spending quality time with her family, catching a soccer game with her dad or a tennis lesson with her sister. Fun fact about Tashaye, she loves exotic cars.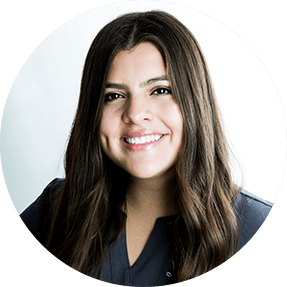 Dental Assistant
Melissa graduated from Columbia College's Dental Assistant program and joined Panatella Dental immediately after. She is passionate about gaining new life experiences, learning new things while taking on new adventures. Melissa is a friendly, creative positive individual, she loves to oil paint & read in her spare time. Melissa is a former rhythmic gymnast and loves the sport!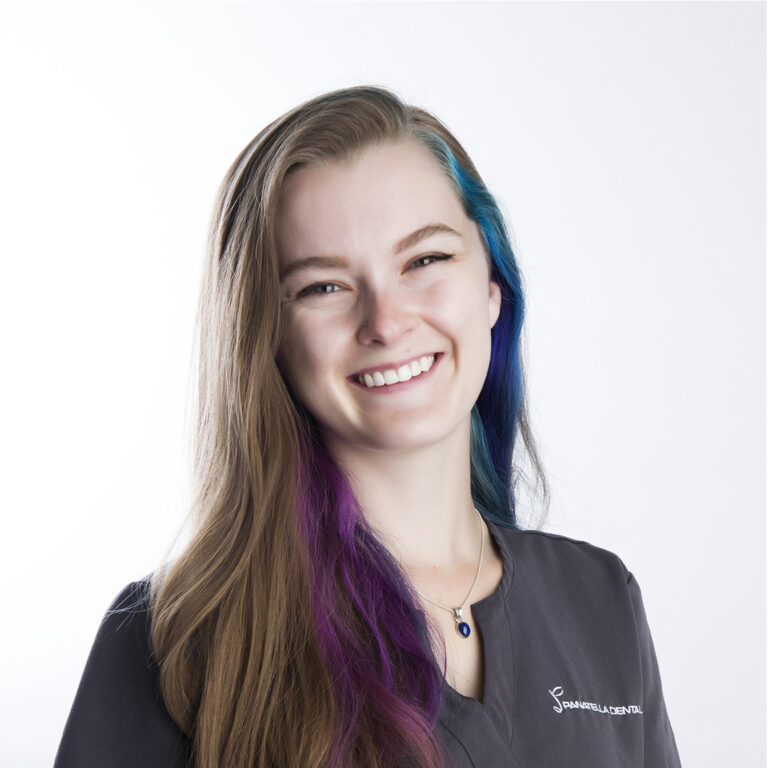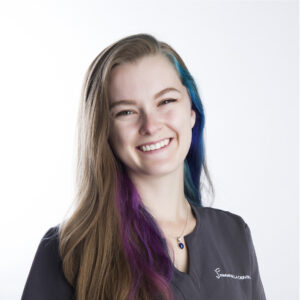 Dental Assistant
Sam graduated from SAIT in 2022 as a Registered Dental Assistant. She is passionate about working with kids & and is always up for exploring new things to try in life! Sam enjoys the great outdoors, taking every opportunity to hike, bike & rock-climb. If she isn't venturing outside, you will find her creating something artistic, like clay sculptures! Fun Fact, Sam can play the mini tuba.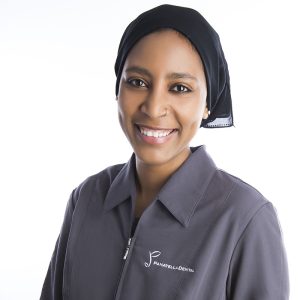 Dental Assistant
Bonsitu has come to Calgary from her native Ethiopia. She has a large family, being one of six siblings. Her career options were either nursing or dental assisting and as she grows in the field she hopes to advance her career to become a dental hygienist. Bonsitu is always looking to challenge herself and learn new things, this is one of the reasons she enjoys being a dental assistant. In addition, she enjoys challenging herself with photography. The one thing she cannot live without is her family, with her mom being her hero.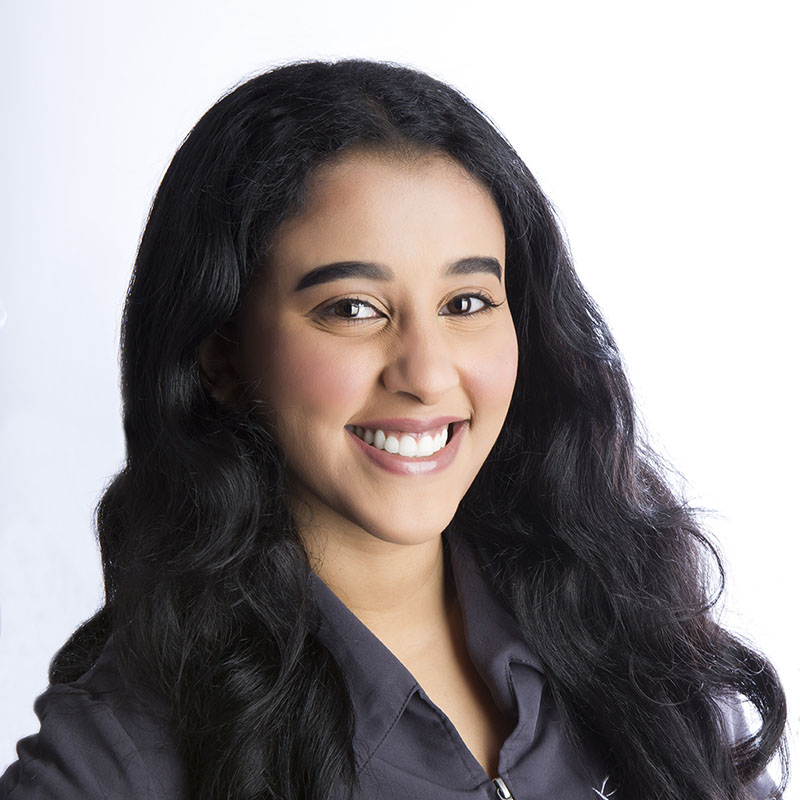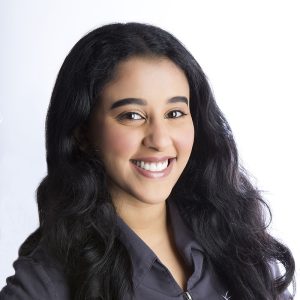 Maha
Dental Assistant
Maha grew up wanting to be the tooth fairy, so it makes sense she has settled on a career in dentistry. She is currently a valued dental assistant with aspirations of possibly more schooling to become a dental hygienist. Maha is an adventurous thrill seeker, with bungee jumping already on her completed list. She plans to go skydiving, and hike the longest trail in Canada called the Great Trail as well. Maha has four siblings including a fraternal twin brother. With her friendly and compassionate personality, Maha is excited to meet you at your next visit!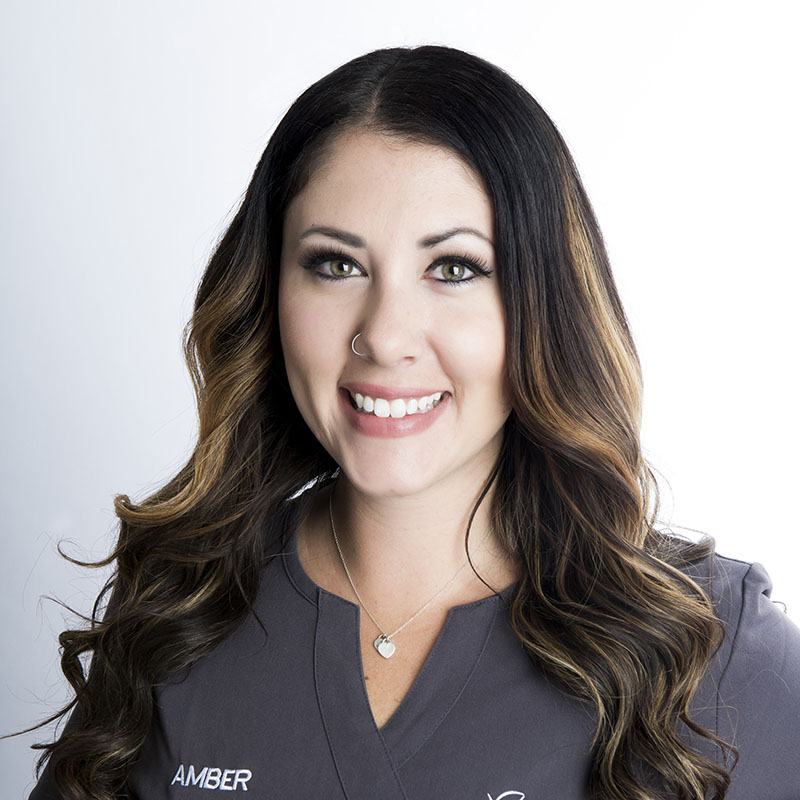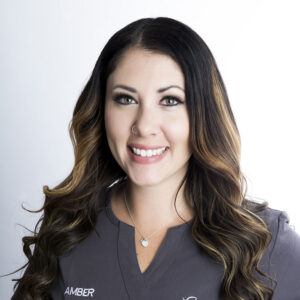 Amber
Dental Assistant
Amber has been a dental assistant since 2015 and comes to us from the wonderful land of BC – to enjoy everything Calgary has to offer. Amber is kind, compassionate, and outgoing and she gets an A+ for oral hygiene because she's never had a cavity. In her spare time, Amber enjoys hiking, working out, paddleboarding, cooking and so much more! Amber's Mom is the hero in her life, who she joined in a half marathon with, on their own and just for fun! You go Girl!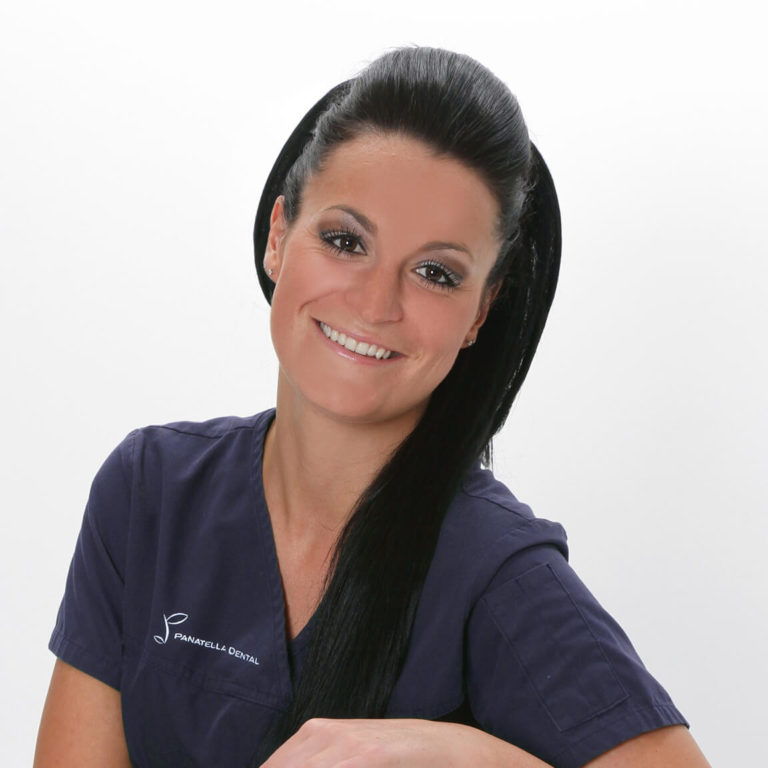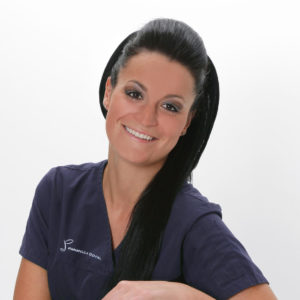 Sheena
Sterilization Technician
Sheena is our resident Sterilization Technician; and has spent the past 10 years working in the Dental Industry.  Not only is Sheena a certified Pharmacy Assistant, but she is also a licensed Hair Stylist & a fraternal twin!  Sheena enjoys living a healthy active lifestyle, and has recently taken up the game of golf.  Fun fact about Sheena…she has NEVER been on a rollercoaster!!!